Welcome to Part 2 of our chat to Coastal Homecare's owner Ronnie Chatterton-Sim. Here we find out what Ronnie thinks are the benefits of the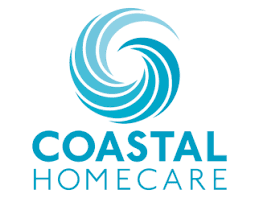 CareLineLive Mobile App, Family & Friends website and how he feels CareLineLive offers value for money.  Coastal Homecare is a Home Care agency that provide individualised care to clients living in the areas for Hove, Worthing and Mid Sussex.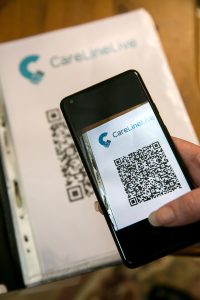 What do your carers think about CareLineLive's Mobile App? How has it helped their day-to-day workload?
The CareLineLive Mobile App has made our carers' jobs easier and has made them more effective. The automatic secure check in/out of their customers' visits ensure that their time-sheets are completely accurate so they get paid the right amount which they are happy about. They have more time to care for their customers as less administration to do as they have instant access to rotas, care plans and client information on the App. It also helps us to safeguard our employees as we know where our carers are through the GPS tracking functionality.
How have your client's Family and Friends benefited from using CareLineLive's Family & Friends website?
The Family & Friends website is a really important aspect of CareLineLive as it allows the family of our customers' visibility of their loved ones' care with updates on and confirmation of  visit schedules. It also allows us to communicate with relatives about any information with regards to our customers' care that they may wish to be informed of, hence providing reassurance about the level of care provided.
How important is the security of the CareLineLive Care Management System and the fact that data and resources are stored totally separately for each of their customers?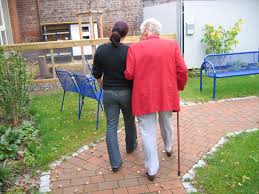 We take the security of all of our customers' data very seriously indeed and we are GDPR compliant.  One of the key criteria when selecting a Care Management System was the levels of security that the supplier offered with its service and that it was fail safe; it was really important that our data was stored separately by CareLineLive to their other customers and that all data is encrypted and backed up multiple times a day.
How has the reporting functionality helped your business?
The reporting function offers flexibility as there are a number of different types of reports that can be run within any given date range. This enables us to monitor our business/employees' performance quickly and easily plus it also enables us to produce reports that can be provided to the CQC.
How have you found the support of the CareLineLive team?
Faultless, they not only have a professional approach but are experts in Care Management Systems and the home care sector so understand the challenges we face on a day-to-day basis.  They have made great efforts in ensuring the transition of our previous system to CareLineLive has been as smooth as possible, plus they are always friendly and helpful when we have had questions about CareLineLive or need help.
Do you find CareLineLive value for money? If so, why?
With all of its functionality and the support that you receive, I think CareLineLive offers great value for money, especially as it's made our business more efficient.  For us it's been fantastic to install a Care Management System that offers a simple and affordable monthly pricing plan per a carer , has no hidden costs and includes everything; the software, the hosting, the handsets, and the security of all of our customers' data.
Would you recommend CareLineLive?
I definitely would recommend CareLineLive – it's multi-functional and covers every aspect of Care Management we need, from both our managers' and carers' perspectives as well as the relatives and friends of our customers.  It's made our business more efficient and increased our capacity with no huge set up costs and as CareLineLive is cloud-based it can grow with our business, without difficulty, which is a huge advantage.