Hallifax Care is a family run business. Set up in 1996, they cover an area in Brighton with 40 carers and 150 clients, with most of their staff being local to the area.  Being a small business,  quality is at the heart of everything they do.
In March this year, Hallifax Care chose to move to CareLineLive. Being a new client, we wanted to find out what Hallifax Care thought of their new care management system so took some time to talk to its owner, Johanne Stanley.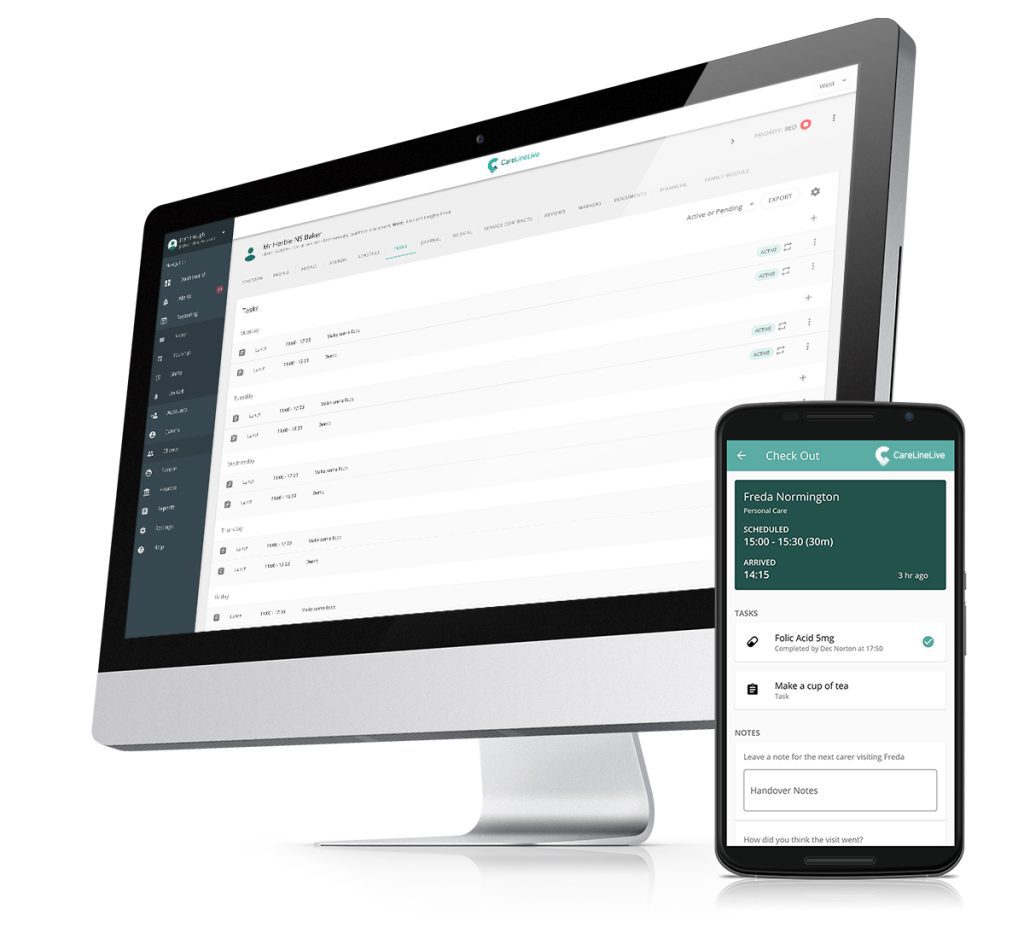 What has been your experience of using CareLineLive?
Just phenomenal, we were very nervous as we had used our old system for 12 years.  We thought we would dual run both systems for a long time, but we didn't need to as CareLineLive proved a lot easier to use.
How has CareLineLive helped to improve and benefit your home care business?
The stress in the office has significantly decreased, as it's easier to schedule as people always have their phones on them with the app. We used to ring the carers with changes and wait for them to call us back, so we had occasional issues of missed calls.

We are more efficient – we are now publishing our rotas one day earlier than we used to.

Also, GPDR with our old system was like a puzzle as we could not have all our client data in one place, with CareLineLive we can have everything in one place and it's easily accessible/editable.

If the client or carer is held up, they can ring each other – as its their work phones they use, all managed by CareLineLive, not their own personal mobile.  It's made such a difference to staff. A bonus is that our carbon footprint has decreased as we have reduced our paper use dramatically.
What would you say are your favourite features of CareLineLive's Carer Companion App?
Us being able to send messages to staff, for example if someone is starting on anti-biotics, we can let the carer know straight away. Also we like having all client information on the app so our carers are completely informed about each client's care requirements.

I also find it beneficial to monitor our staff's visit check-ins, which has really helped as we invoice minute by minute. From a safety and security perspective, it's also good to know where our carers are.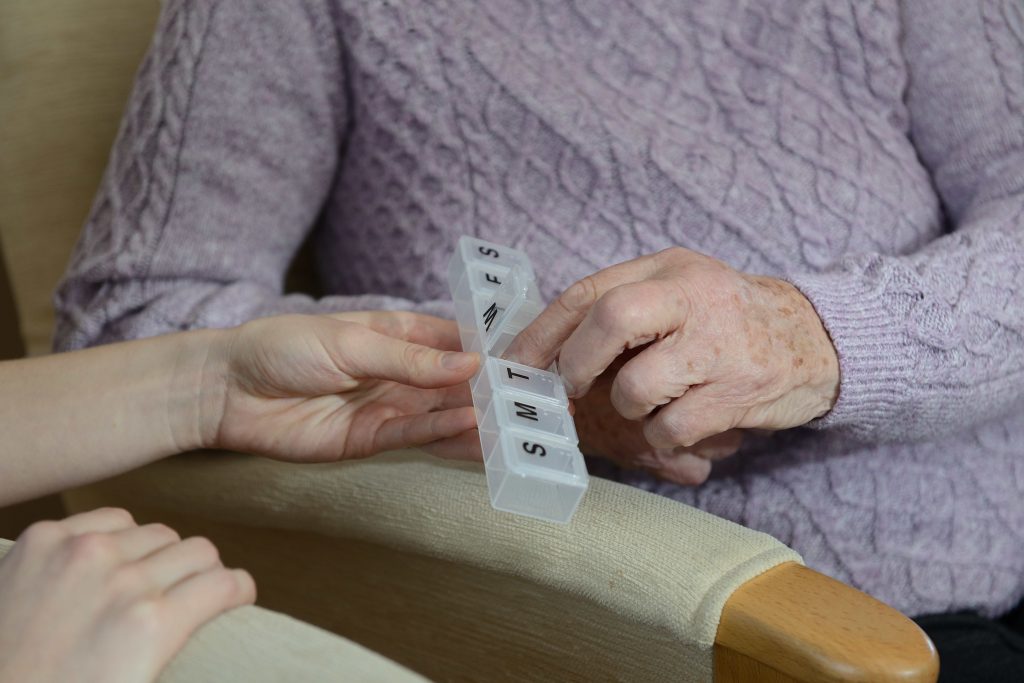 How does the Carer Tasks and electronic MAR solution help your carers?
In the office we love the fact that a GP can ring us about medications and our carers can be informed immediately. It has also helped us to become more productive as it has taken the time away that was needed to visit clients with medications and updating client records on site.

The staff are now reporting to us when the medications are wrong because of eMAR, which shows us the amount of potential errors there were with our previous system.
Why do you think it is important for home care agencies to use home care software systems that include eMAR?
I wanted eMAR because of my NHS background, I understood medication monitoring. With eMAR we can prove that we provide great care. We have had situations in the past where GPs have changed medication or clients' medications are mixed up – it's so important that we get medication right so eMAR has provided us with a much more responsive way of monitoring the meds which is great. 

We will also use CareLineLive's reporting function for eMAR to ensure the system is being used correctly.
What do your carers like about the CareLineLive Care Mobile App?
They love having all the client information in one place – it makes life very easy for them. A lot of the staff use the maps feature to get to their clients, especially our new staff.

They enjoy being able to add their own notes and send them whenever they want, which has been fantastic for head office too as we no longer receive non-urgent messages at unsociable times.

Our carers are also more empowered to do their job they want to…. they are seeing the benefits and that it makes their lives easier! They love it.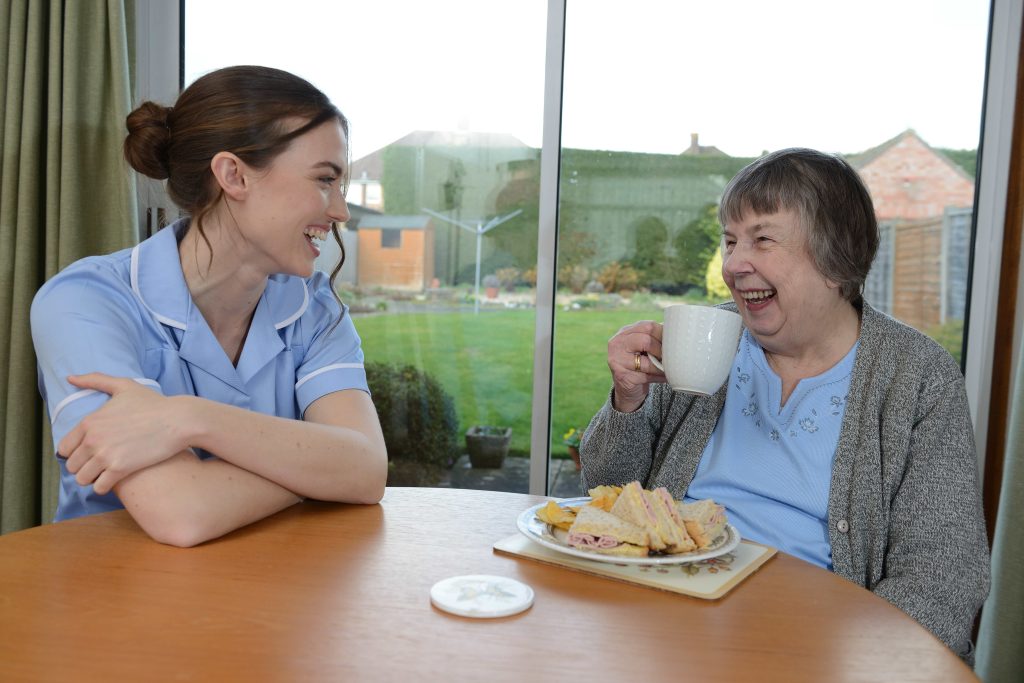 How has CareLineLive helped to improve the care you offer?
It is a simple-to-use care management system and its so visual so you can easily see where there may be some complications.

Carers have so much more information to deliver better care and make it more personalised.  CareLineLive does give them more time to care.  It's great.
What do you think of the ongoing support that CareLineLive provides?
The most fantastic thing for us is that we raise an issue and the team come back to us the same day.

The support has been brilliant – when our internet failed temporarily, the team were just fantastic, we got them to activate our phones on site that we could then use as hot spots. They bent over backwards to get us up and running.
Would you recommend CareLineLive's home care software and if yes, why?
Always. Because of its ease of use and the staff love it – what's not to like!