Better home care management systems mean better care
Helping home care agencies improve performance and provide better care
Book a Demo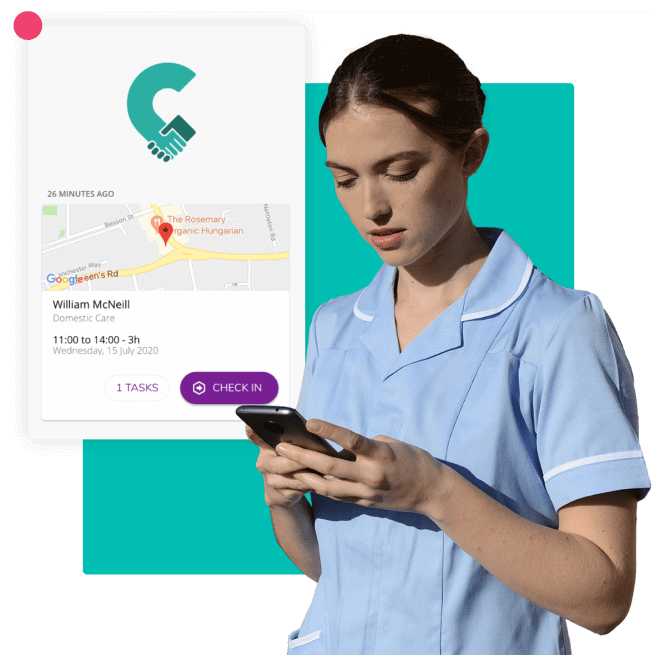 Powerful all-in-one home care management software – easy to use and also affordable
CareLineLive is a complete home care management system. It has a clear, simple-to-use interface that can be accessed  anytime on any internet enabled device. It helps you improve efficiency, productivity, capacity and compliance. Helping your carers to deliver better care and helping your clients to live a better life at home.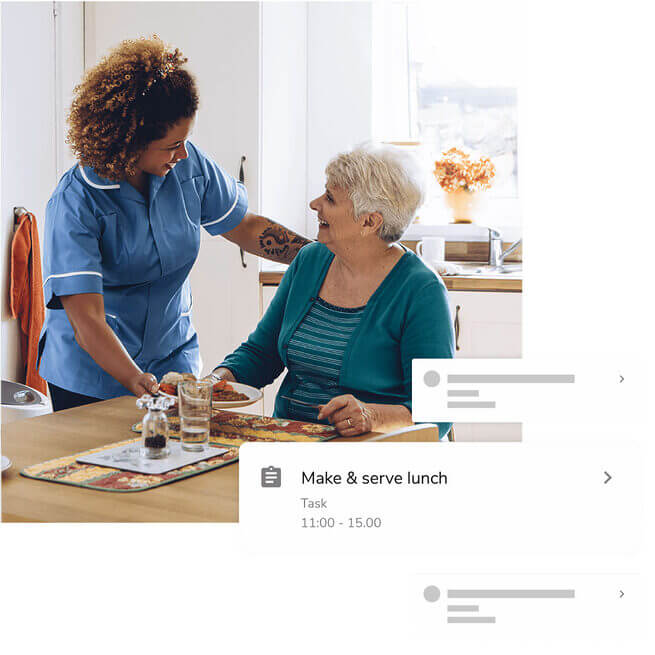 Best-in-class cloud based
homecare management software
Tailor made software for domiciliary care 
Since 2018 we have worked with a wide variety of home care providers from tiny start-ups to large franchises and NHS trusts. Our software will help you to digitise your workflows making your business more efficient and financially sustainable.
We work with over 350 home care providers and 12,000 carers. Our pricing is simple, honest and transparent and our contracts don't tie you up for years.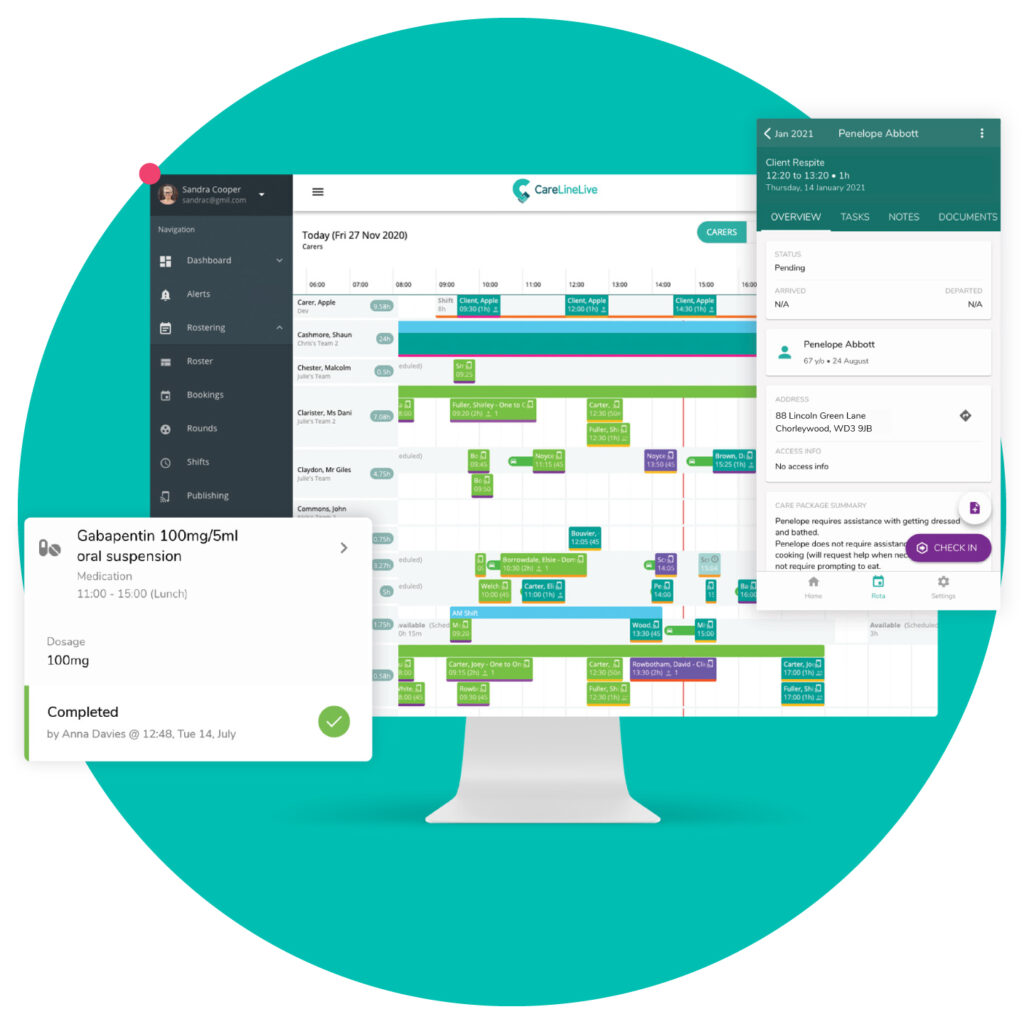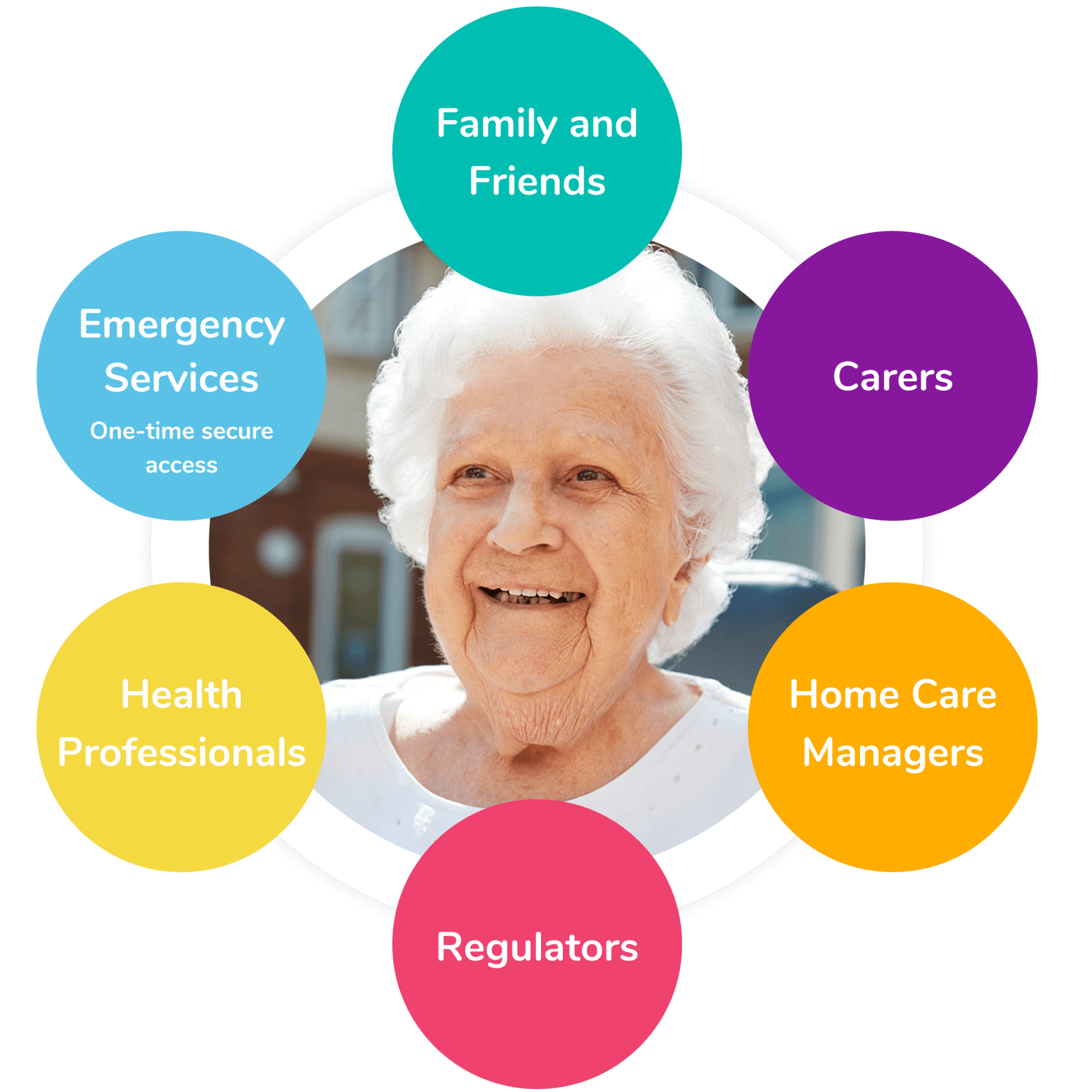 Enabling you
to complete the
circle of care
CareLineLive makes life better. It streamlines and automates. It improves efficiency, and accuracy. It gives peace of mind and allows carers more time to provide high quality care, making sure that everyone in the circle of care – agency, carer, client and family – is always kept in the loop.
CareLineLive customer experiences

"The CQC are looking to see that we keep people safe with their medicines but also that we meet their needs. Working with CareLineLive's eMAR has removed any restrictions to a client's care"

Clare Flynn, Brightening Lives

"We were looking for a user friendly system… with CareLineLive our processes are more automated so it's reduced our workload and made our lives a lot easier"

Ali Sharif, Sunlight Care Group

"The rostering system is fantastic as we have access to all the information we need at the press of a button, instead of having to look through multiple paper files"

Janette Watkins, Southover Community Care

"It automates paperwork and increases staff safety, helps us manage day-to-day challenges and helps us improve our reporting for CQC and business accounting purposes"

Ronnie Chatterton-Sim, Coastal Homecare