A complete, easy-to-use and proven system
Easily create your invoicing and payroll, eMAR and tasks, and business reports. Ensure all client visits and information is fully up to date and instantly available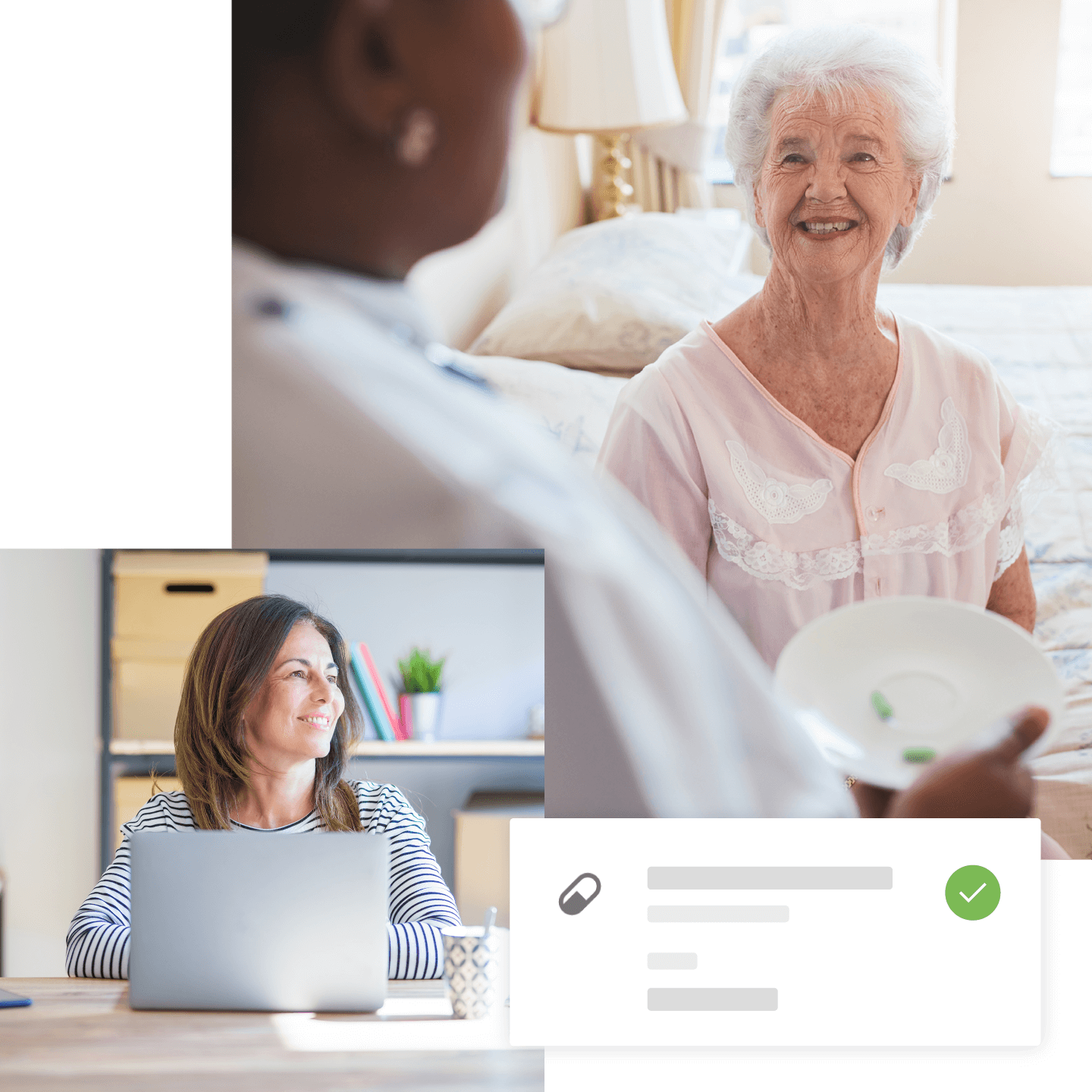 A system designed to improve efficiency and compliance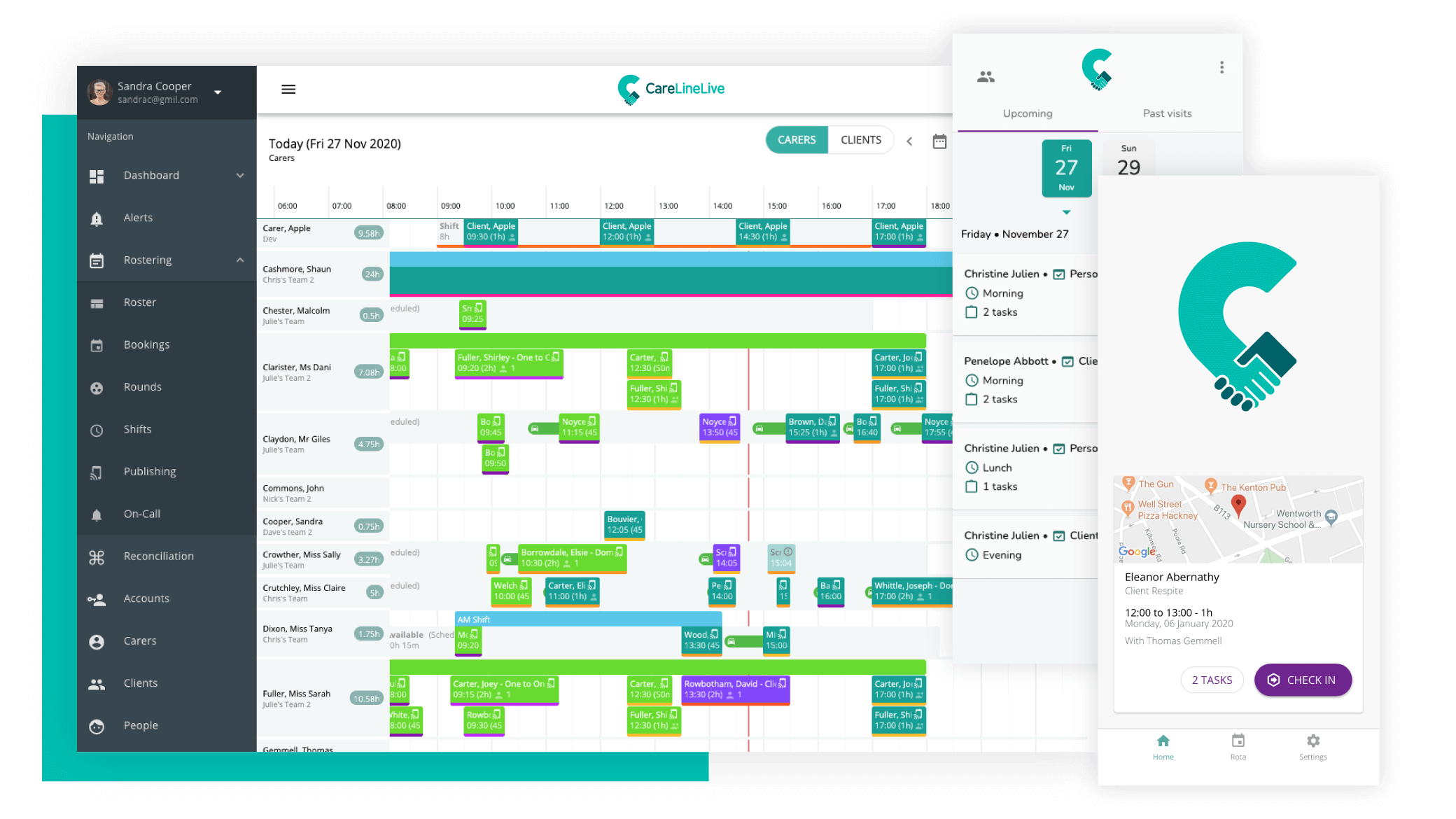 Providing home care can be complex. But we've made it simple. Your rostering, record keeping, planning and reviewing can all be done quickly and efficiently. You can quickly generate reports to gain valuable business insights and you'll improve your regulatory compliance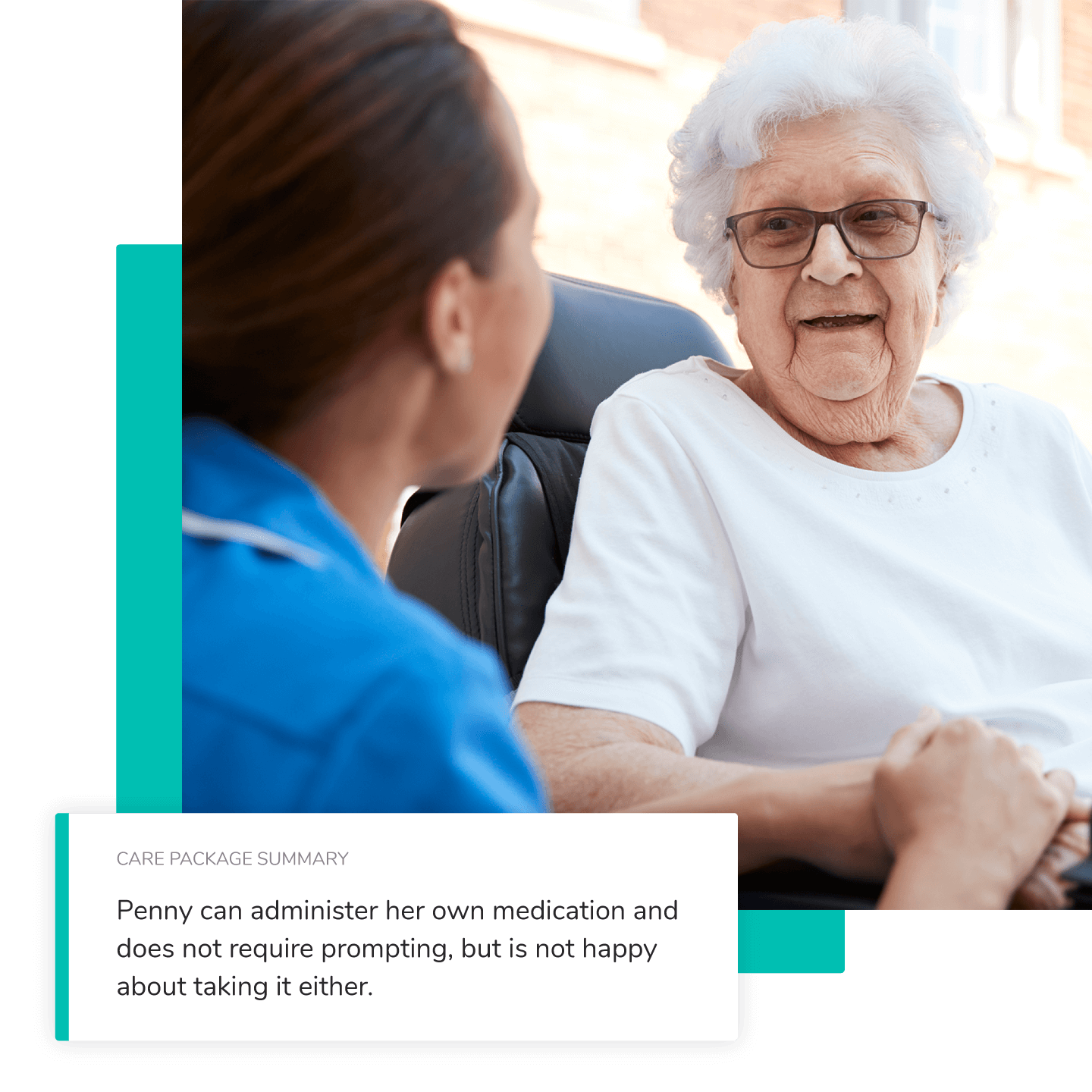 CareLineLive enables you to improve your care planning and provision, ensuring your carers are well informed for every visit and operating efficiently, keeping family in the loop and delivering a high standard of personalised care for the client
Improving your
bottom line
With time and resources saved, and efficiencies made, you can concentrate on providing a stellar service to clients, building both your business and your reputation as well as building strong relationships with clients, carers and families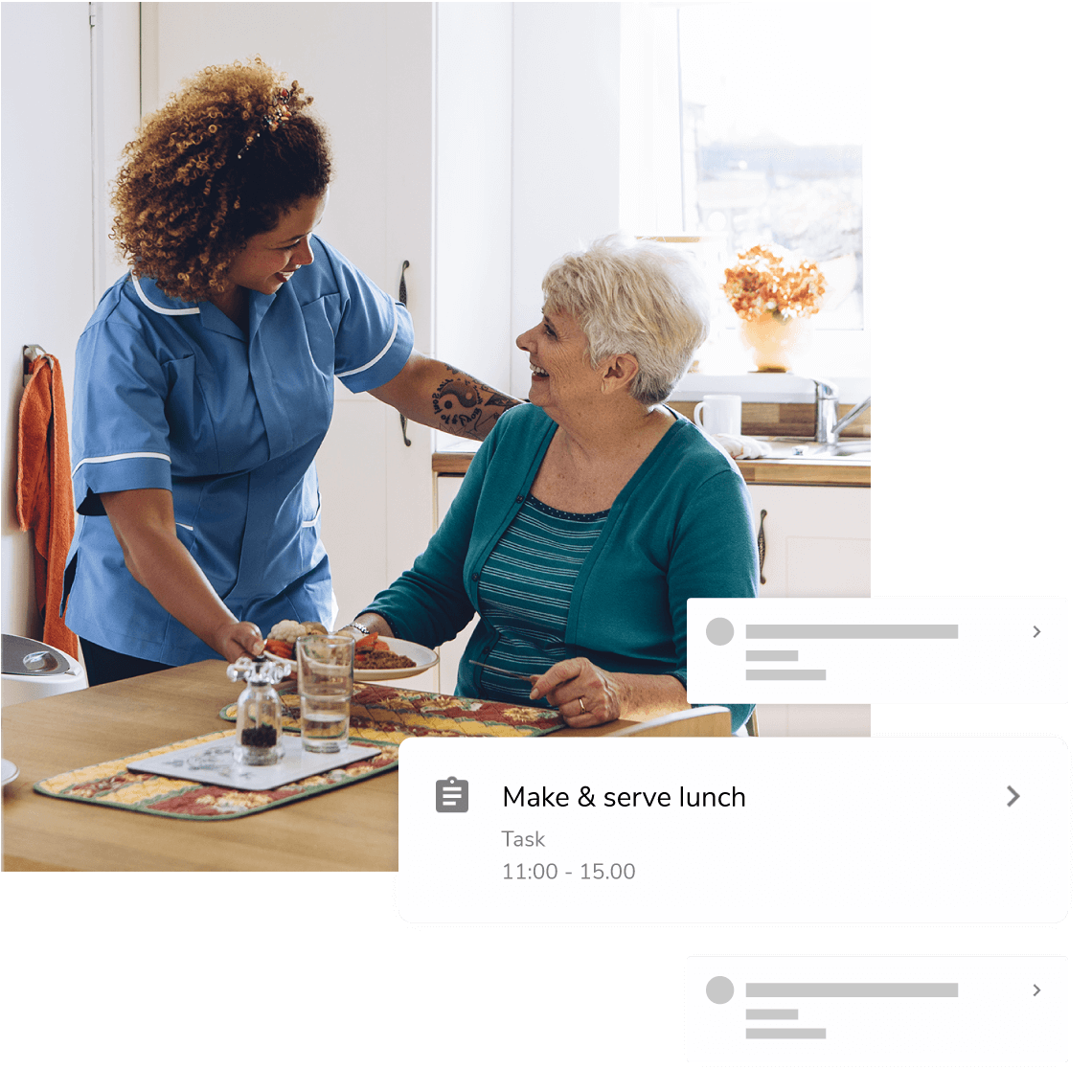 Rostering and Care Management
Quick and efficient rostering including suggested carers and times. Drop and drag function for easy changes. Carers notified instantly of rota updates

A streamlined, fit-for-purpose and fully trackable system combined with high levels of security and data protection ensures both better care and improved compliance.

Care plan, medication and eMAR tasks recorded and updated instantly for both agency and carer. Alert system and customisable completion statuses.

Automated carer timesheet reconciliation and client invoicing. Sophisticated contract configuration options including pay and fees for unsociable hours, travel time and mileage.

Keep family and key stakeholders, including the emergency services, informed with access to comprehensive information, to deliver better person-centred care

4G enabled handsets with Carer Companion App pre-installed. Fully encrypted, unlimited calls and texts, and unlimited data subject to a fair usage policy