Coastal Homecare, founded in 2012, offer a range of home care, personal care, and social care services which are tailored to fit an individual's specific needs, whatever they may be.  They provide their services through 3 branches that serve the areas of Hove, Worthing and Mid Sussex. The number of carers they have can vary depending on requirements but on average they have 100 carers working at any one time, both part time and full time. The Coastal Homecare team currently look after hundreds of customers across their three offices.
CareLineLive talks to Coastal Homecare's owner Ronnie Chatterton-Sim about the main goals and challenges they experience within their Home Care business and the benefits that using CareLineLive has bought to Coastal Homecare.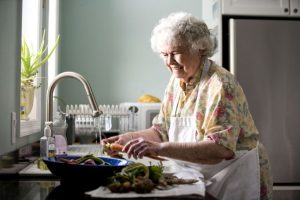 What are the main goals for your business?
Coastal Homecare's aim is to provide a high level of care that is focused on the rights and choices of the individuals who will receive the care. Our team have years of experience within the Health and Social Care sector and pride ourselves on our meticulous recruitment of skilled, kind and supportive carers. Every member of our team must have a DBS check, provide their full employment history and two written references. Not only that, all new and experienced team members undergo induction training as well as attending on-going specialist training to ensure the highest level of care is given. To monitor our care, at the end of the first month of care given, we carry out a comprehensive review to ensure our customers are fully satisfied with the level of care and support provided by Coastal Homecare, or whether some aspects of our service need adapting to suit our customer's individual needs.
What were the main challenges with your previous system?
The main obstacle with our previous system was that it did not have the capacity to grow easily with our business – we run across multiple office sites and we needed a solution whereby all our staff could access a Care Management System cost effectively.  It was not a seamless, easy to use system that has all the functionality that we now need to operate competitively and efficiently.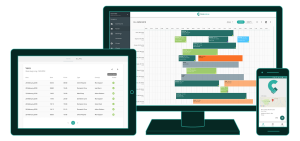 What are your top 3 reasons for choosing CareLineLive?
It's a Care Management System that works 3-fold: firstly for our team of managers to help manage our business, carers and clients efficiently, secondly for our carers, as it increases their effectiveness giving them more time to care for their customers and lastly, for our customers' family and friends, as it offers us the opportunity to provide instant updates about their relative's care.

It's multi-functional as automates timesheets, our payroll and invoicing. It increases our staffs' safety, helps us manage day to day challenges and helps us improve our reporting for CQC and business accounting purposes.

As it's cloud-based, there have been minimal set up costs as we did not need lots of new hardware, not only that it can easily grow with our business
How easy was the process of installing CareLineLive into your business?
CareLineLive's team were very professional and ensured the installation process was stress free. It took about 4 weeks to complete the installation and ensure all of our carers' mobile contracts were fully set up.
How has CareLineLive helped make your business more efficient?
It has increased our productivity and ultimately revenue through the automation of rotas, timesheets, and payroll.  Plus the capacity and efficiency of our carers has improved through the use of the CareLineLive Mobile App and its accurate, instant record keeping.
What benefits/improvements has CareLineLive bought to your team of managers?
CareLineLive has facilitated our managers' workload as it has simplified a lot of our administration processes with automatic timesheets and payroll. Plus with the GPS tracking feature and the Mobile App, our managers can easily locate where their carers are and also manage any day-to-day challenges through the instant updates.
Do your team find the rota scheduling, payroll and invoicing functionality easy to use?
Yes, the whole CareLineLive Care Management System is quick to learn, very easy to use and intuitive, My team have quickly become experts in utilising the system. Most of the functionality is performed with a few clicks and CareLineLive provides support both online and over the phone so there is always someone to ask if you have a question.
What do your carers think about CareLineLive's Mobile App? How has it helped their day-to-day workload?
The CareLineLive Mobile App has made our carers' jobs easier and has made them more effective. The automatic secure check in/out of their customers' visits ensure that their time-sheets are completely accurate so they get paid the right amount which they are happy about. They have more time to care for their customers as less administration to do as they have instant access to rotas, care plans and client information on the App. It also helps us to safeguard our employees as we know where our carers are through the GPS tracking functionality.
How have your client's Family and Friends benefited from using CareLineLive's Family & Friends website?
The Family & Friends website is a really important aspect of CareLineLive as it allows the family of our customers' visibility of their loved ones' care with updates on and confirmation of  visit schedules. It also allows us to communicate with relatives about any information with regards to our customers' care that they may wish to be informed of, hence providing reassurance about the level of care provided.
How important is the security of the CareLineLive Care Management System and the fact that data and resources are stored totally separately for each of their customers?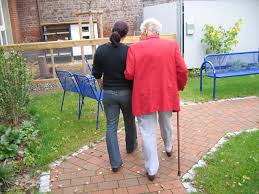 We take the security of all of our customers' data very seriously indeed and we are GDPR compliant.  One of the key criteria when selecting a Care Management System was the levels of security that the supplier offered with its service and that it was fail safe; it was really important that our data was stored separately by CareLineLive to their other customers and that all data is encrypted and backed up multiple times a day.
How has the reporting functionality helped your business?
The reporting function offers flexibility as there are a number of different types of reports that can be run within any given date range. This enables us to monitor our business/employees' performance quickly and easily plus it also enables us to produce reports that can be provided to the CQC.
How have you found the support of the CareLineLive team?
Faultless, they not only have a professional approach but are experts in Care Management Systems and the home care sector so understand the challenges we face on a day-to-day basis.  They have made great efforts in ensuring the transition of our previous system to CareLineLive has been as smooth as possible, plus they are always friendly and helpful when we have had questions about CareLineLive or need help.
Do you find CareLineLive value for money? If so, why?
With all of its functionality and the support that you receive, I think CareLineLive offers great value for money, especially as it's made our business more efficient.  For us it's been fantastic to install a Care Management System that offers a simple and affordable monthly pricing plan per a carer , has no hidden costs and includes everything; the software, the hosting, the handsets, and the security of all of our customers' data.
Would you recommend CareLineLive?
I definitely would recommend CareLineLive – it's multi-functional and covers every aspect of Care Management we need, from both our managers' and carers' perspectives as well as the relatives and friends of our customers.  It's made our business more efficient and increased our capacity with no huge set up costs and as CareLineLive is cloud-based it can grow with our business, without difficulty, which is a huge advantage.