Bur Homecare Champion Merina Martin has written an ebook on setting up a home care agency. Get your copy by completing the form below.
To whet your appetite, you can enjoy a sneak preview in this article which summarises the chapter on the options for setting up a domiciliary care business.
The three options of home care agency ownership
There are three common options for starting or owning a home care agency: the start-up, franchise and acquisition. Whichever option you select it is important that you have a firm understanding of the health and social care industry, seek professional advice and have the correct people in place to build and maintain strong working relationships as you set up and grow your business.
Whichever route you take using technology is crucial for business management and service delivery so getting those systems in place at the outset will save you time and money as your business grows.
The start-up
Starting a business from scratch is also known as a start-up. Advantages include autonomy, the ability to innovate, handpick a team, and choose your work. Disadvantages include labour intensity, long hours, potential isolation, and lack of job security.
The franchise
In our e-guide we look in detail at the options for investing in a home care franchise. The initial cost can range from £30,000 upwards and the franchisee receives a starting package which includes training, onboarding support, and marketing materials. In return for ongoing fees, franchisees receive ongoing business support, operational support, recruitment support, and more.
The pros of investing in a franchise include easier access to funding, reduced risk of failure, and ongoing support.
The cons include potential higher costs, restrictions on how you can run your business, and potential negative impact on reputation due to adverse publicity related to other franchisees.
The acquisition
We also discuss the pros and cons of acquiring an existing business.
The guide emphasizes the importance of doing extensive research before making a purchase and lists various factors that need to be considered, including financial and legal checks, regulatory reports, staffing levels, client feedback, and more.
The pros of acquiring an existing business include an established brand and identity, an established client base, and easier access to finance.
The cons include a high initial investment, potential for poor company culture, outdated processes or equipment, and reputational challenges.
Which option to choose?
There's much to consider with each of the three options. Chapter three of our ebook looks in even more detail at the pros and cons of each and the next chapter considers the digital tools that will support the smooth running of your home care agency.
Get a copy of our new eBook on setting up a home care agency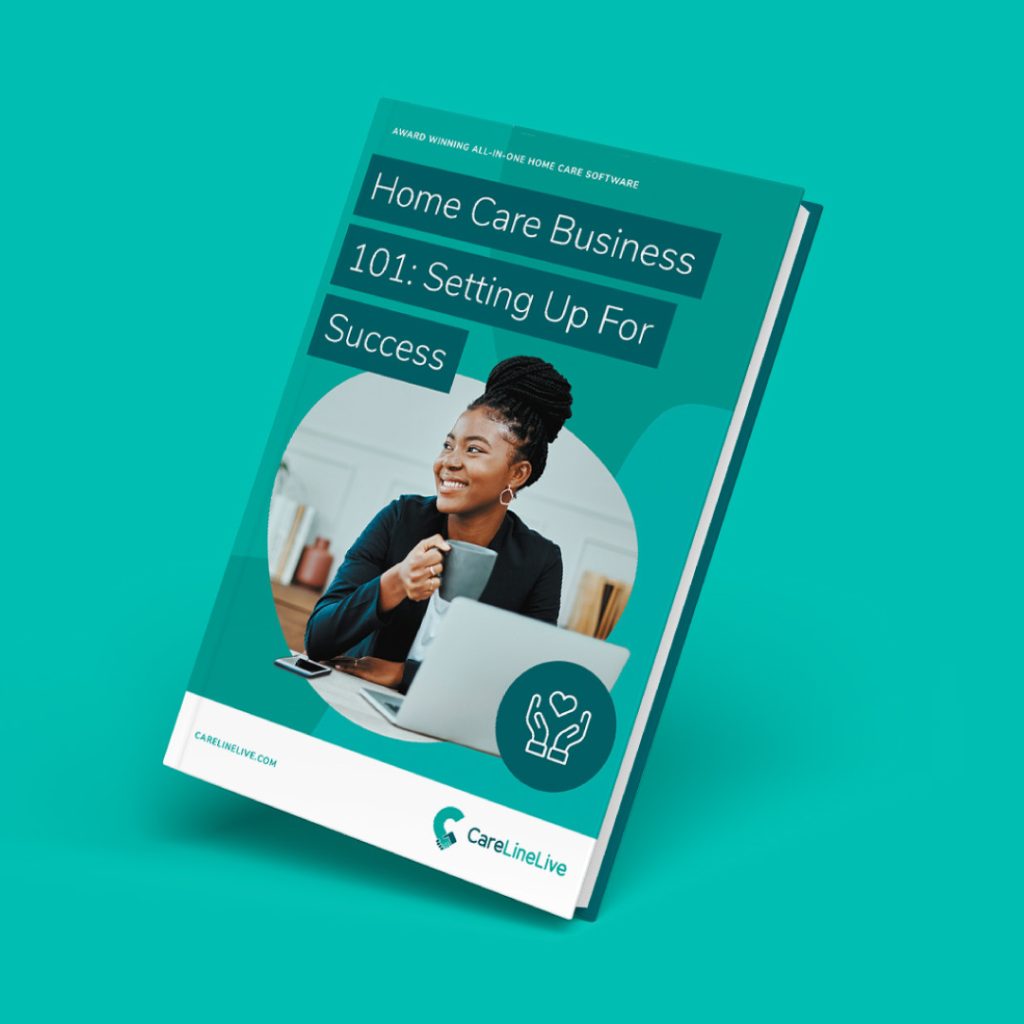 Sign up to get your copy of the eBook by completing the form here.