Emre joins us in a new role as Operations and Data Analyst relieving Nick, our Director of Operations from that aspect of the work. We're already seeing the difference in more organised and up-to-date information in our back office systems. And customers up for renewal will have met Emre by email or phone as part of their renewal process.
What does an Operations and Data Analyst do?
My role primarily revolves around data management within our CRM system. It includes cleaning, correcting and organising data in our CRM, ensuring our customer information is accurate and up-to-date. Additionally, I am tasked with processing and following up on contracts for both new and existing customers. I also contribute to our KPI reporting, assisting in the generation of those reports. Furthermore, I work collaboratively with our sales, marketing, and support teams to enhance our operational efficiency.
What did you do before CareLineLive?
I previously operated my own IT company for approximately six years. Prior to that, I held positions across various sectors, ranging from manufacturing to healthcare. Over the course of the past 14 years, my primary focus has been on operations and IT, where I have held diverse positions ranging from IT consultancy to procurement.
Describe a typical day
A typical day involves a blend of data management, contract processing, and collaborative efforts to support our company's operations. I usually start my day with our internal meetings followed by customer meetings. After a brief break, I transition to contract processing tasks. This includes reviewing contract details, updating records, and liaising with relevant teams or clients to resolve any issues. It's crucial to ensure that contract data aligns with our CRM records. Therefore I dive into our CRM system, where I meticulously clean, correct, and organise data. At the end of the day, I also try to allocate some time for data analysis, where I explore trends, patterns, and anomalies in our CRM data which eventually helps me while I assist in preparing KPI reports. When asked, I gather data from various sources and compile it into (hopefully) meaningful reports.
Why did you join CareLineLive?
When I saw this job opening, I was very excited because it represents the mixture of my entire career, offering me the opportunity to integrate my operational and IT skills with my educational background and overall professional experience.
The ethical values that CLL prioritises align very closely with my own views, and when combined with the position, they fit perfectly together for my career.
Best part of the job
This is undoubtedly the most welcoming professional environment I've encountered. The team at CareLineLive consists of true experts in their respective domains, which significantly simplifies my job.
Worst part of the job
In my first week at CLL, they organised a pizza party on Friday, and they led me to believe it was a regular occurrence. I still find myself checking for that pizza van from the windows every Friday.
What do you enjoy most about working at CareLineLive
As I said it is a very friendly environment, you work with very skilled and like-minded individuals and you constantly learn from them. Unfortunately, I couldn't find someone skilled enough to compete with me in table tennis yet.
What is something that people in home care have to deal with that you want to help fix?
I'm relatively new to the home care sector, but I've quickly realised that it's a highly competitive field for care agencies. I'm aware that CLL has tailored its features to meet the needs of its customers, and I'm delighted to be a part of this team, contributing to and supporting the care industry.
Surprising or a fun fact about you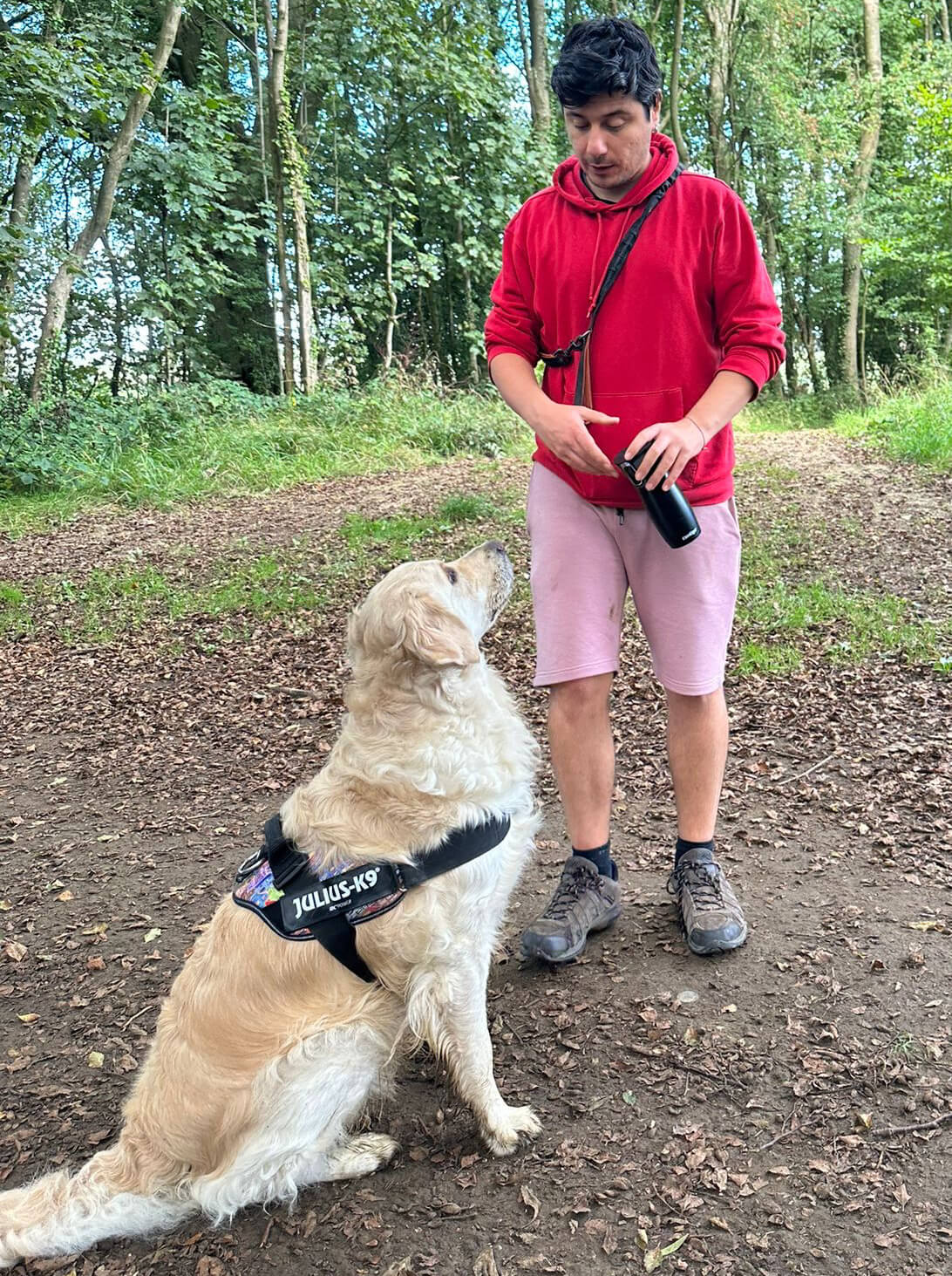 I'm not sure if the world is ready for this incredibly fun skill, but I can tie 15 different fishing knots! I also have a "lively" golden retriever who may not know knots but certainly knows how to destroy things in 15 different ways. Additionally, I am happily married to a wonderful woman, and yes, I am aware that I am very not surprising or fun.