Emel joins us in a brand new role, that of QA (or Quality Assurance) Engineer. She's already making an impact on the performance and quality of our software tracking down bugs as part of our enhanced testing processes.
What does a QA Engineer do?
As the QA Engineer at CareLineLive, my primary responsibility is to ensure the quality and reliability of our software products. I am actively involved in the testing process, both manual and automated, to identify and address any defects or issues promptly.
At this point I think I should explain what automated testing means…
Imagine you have a robot, who can use the computer and test the software for you. This robot can follow the specific instructions you give them and check if the software works correctly.
Usually, when we create new features or make changes to the software, we need to make sure everything still works perfectly. That's where the robot comes in!
Instead of us manually trying every button and feature, the robot does it much faster and more accurately.
The robot clicks buttons, types text, and even pretends to be a user, just like you do when you use the software. They explore all the different parts of the software and look for any problems or bugs.
I am the person behind the robot whose code behaves as an end user.
Describe a typical day
So, my typical day at work usually starts with a daily stand-up meeting. We all gather around and chat with the team, sharing what we've been up to lately.
It's a nice way to stay connected!
After that, I perform manual testing, write codes to automate testing, and
document any bugs found.
Why did you join CareLineLive?
After graduating as a nurse in Turkey and later working as a care worker in the UK, I had the opportunity to closely observe the needs and challenges in the healthcare sector. During this time, I realised the potential of contributing to the sector in a different way—through software solutions. This motivated me to transition into the software field.
When I came across CareLineLive, I was immediately drawn to the company's dedication to the healthcare industry and its mission to provide innovative care management solutions. The chance to merge my healthcare background with software expertise was incredibly appealing.
Joining CareLineLive felt like the perfect fit, as I saw it as an opportunity to make a more significant impact on the healthcare sector.
Best part of the job
It's a pretty cool feeling to work on making a product the best it can be before it gets to customers. As someone who uses apps myself, I always want them to work like a charm and give me top-notch service. So, knowing that and bringing that mindset to my work makes it even more enjoyable for me.
Doing this really excites me!
Worst part of the job
I think the most challenging part is that, as a QA Engineer, you're constantly
evaluating the quality of a product at work, which ends up influencing how you see everything in your regular life. You start noticing flaws and thinking about how things could be better in various aspects. After a while, it makes you appear like a perfectionist, even though it's just the nature of your job.
What do you enjoy most about working at CareLineLive?
I find our working environment very friendly. Everyone in the team is very warm and helpful.
Surprising or a fun fact about you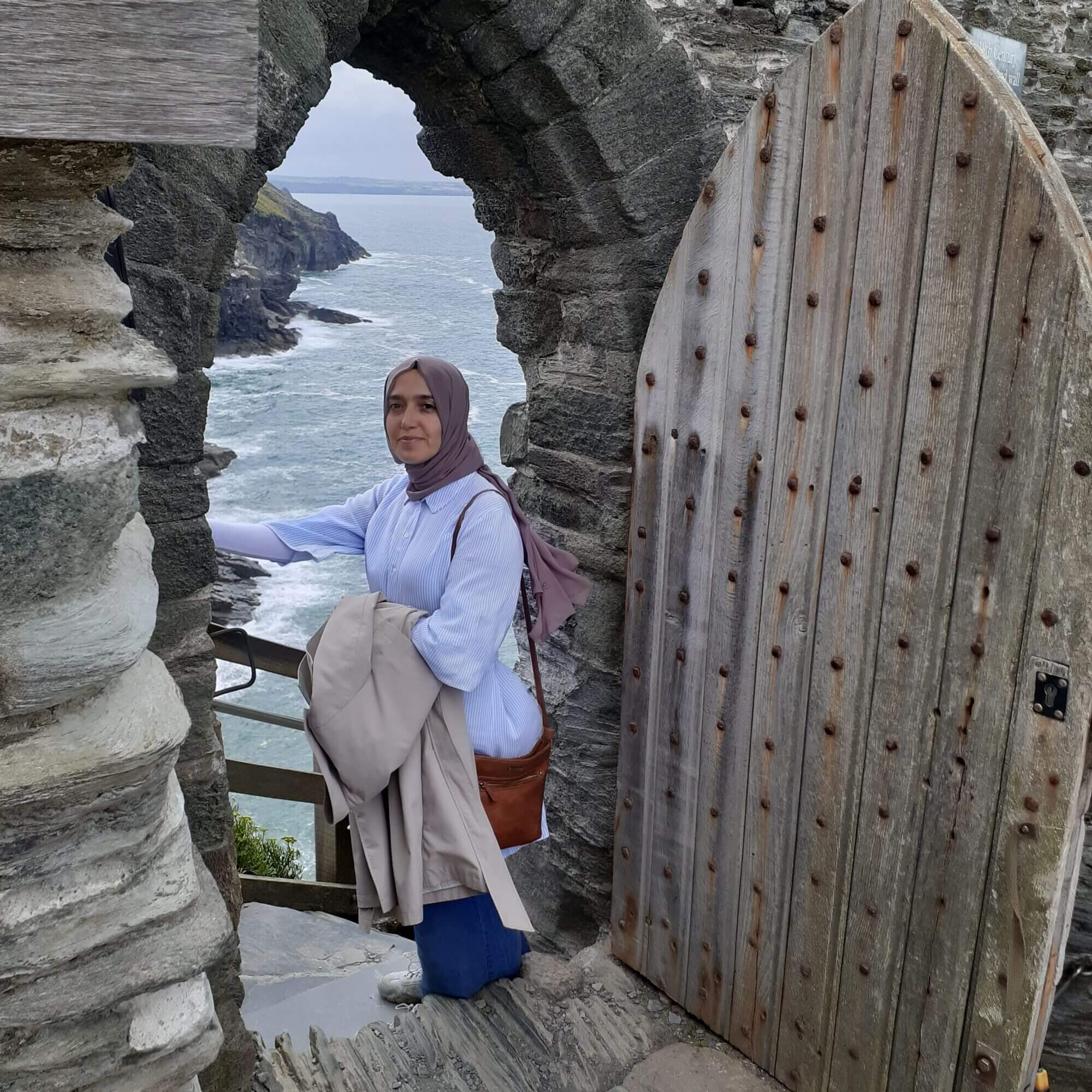 I absolutely love immersing myself in nature and visiting historical houses and castles.
This photograph was taken at Tintagel Castle, and it captures the beauty of the place.
Being away from the stress of the world and simply admiring this beauty is such a wonderful feeling.