In a recent interview by the Institute of Directors, Josh Hough, Founder and CareLineLive's Managing Director, discusses overcoming significant health difficulties and ageism along the way to launching an award-winning tech business.
EARLY YEARS
I grew up in Horsham, West Sussex. Secondary school was a bit challenging as I spent a lot of my school years in a wheelchair due to a rare muscle weakening disorder called Minicore Myopathy. It was quite difficult and I immediately felt alienated from people. Thankfully, I'm quite sociable and I made some good friends who supported me through this time. I'm still really close to a lot of them now and it's their support that has kept me going. This experience taught me that there's always a way to get through, or past something, you just have to find how you're going to do it.
ENTREPRENEURISM
My mum will tell a story of me being natural a leader, right from when I was very young. I wasn't able to tie shoelaces and I got one of the people at school, who was notoriously difficult, to tie my laces for me. I've always found ways of persuading people to help me do things.
I set up a publishing company with my sister at the age of 13 called Mad About Stuff. My aunt and uncle owned a mailing house and they helped us develop it into a magazine run by kids for kids. We wanted to sell it in schools, so teachers could buy the magazine for their pupils to read and submit their articles to. We collated this into a magazine, which we printed once a month.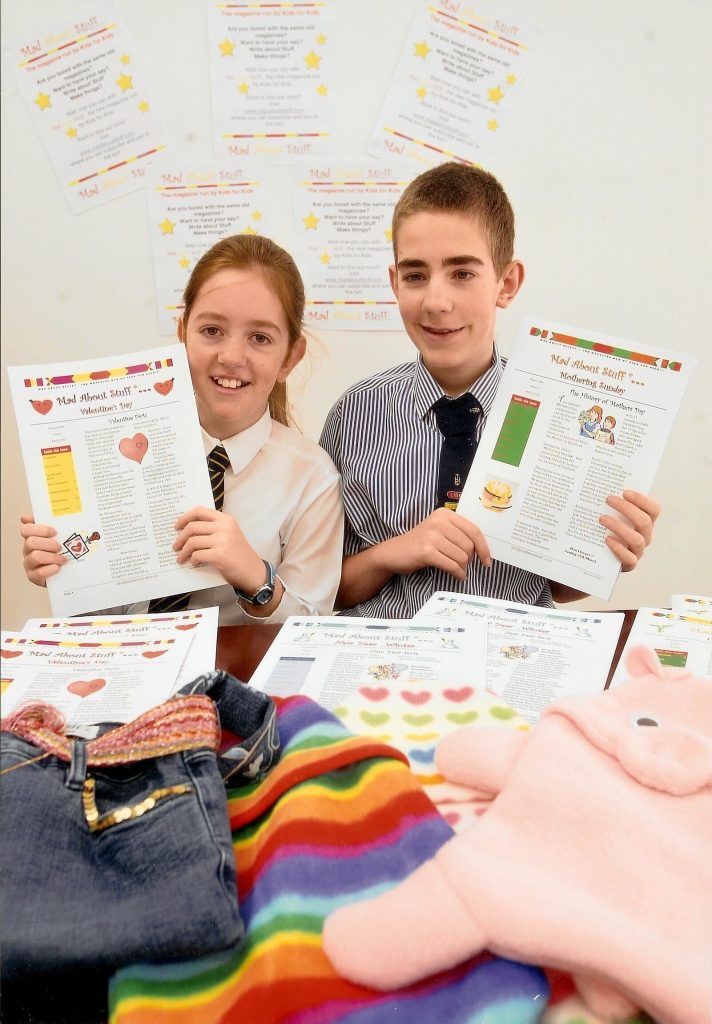 It was quite difficult to manage the magazine with school work. To get around this, I would spend my weekends doing the publishing aspect of things and have time to see friends. Then during the week, I would do my homework after school.
When I was in college, I initially wanted to study law with business. However, I was spending a lot of my weekends working and ended up doing more freelance work during the week as well, so my studies became second to the money that I was earning at the time. Although I came out with really good grades, I didn't get what I needed to get into Sussex University, so I decided to take a year out and went to Australia to visit some friends. During this time, I started a Limited Company while I did my exam resits. I quickly realised that I was better at running a business, which I enjoyed. It wasn't the choice that initially everybody thought was the right one, but I think it all worked out really well.
ACHIEVEMENTS AND CHALLENGES
When you run your own business, every day can become a day where you sit back and ask yourself 'why am I doing this?' But I look at some of the fantastic things that I've achieved, such as being the youngest person and the smallest company ever to win the Gatwick Diamond Business Award 2017 for innovation and technology.
We won the award for our CareLineLive product, which is providing a better quality of technology to the homecare industry. This was a real achievement and it definitely encourages me to continue pushing through. Of course, there are still days when I get up and think 'why do I do it' but it's the good things that come from hard work and the recognition that tells me why.
Here's the short film the Institute of Directors made about Josh. Connect with him over at LinkedIn.