Enjoy 2 months of CareLineLive for free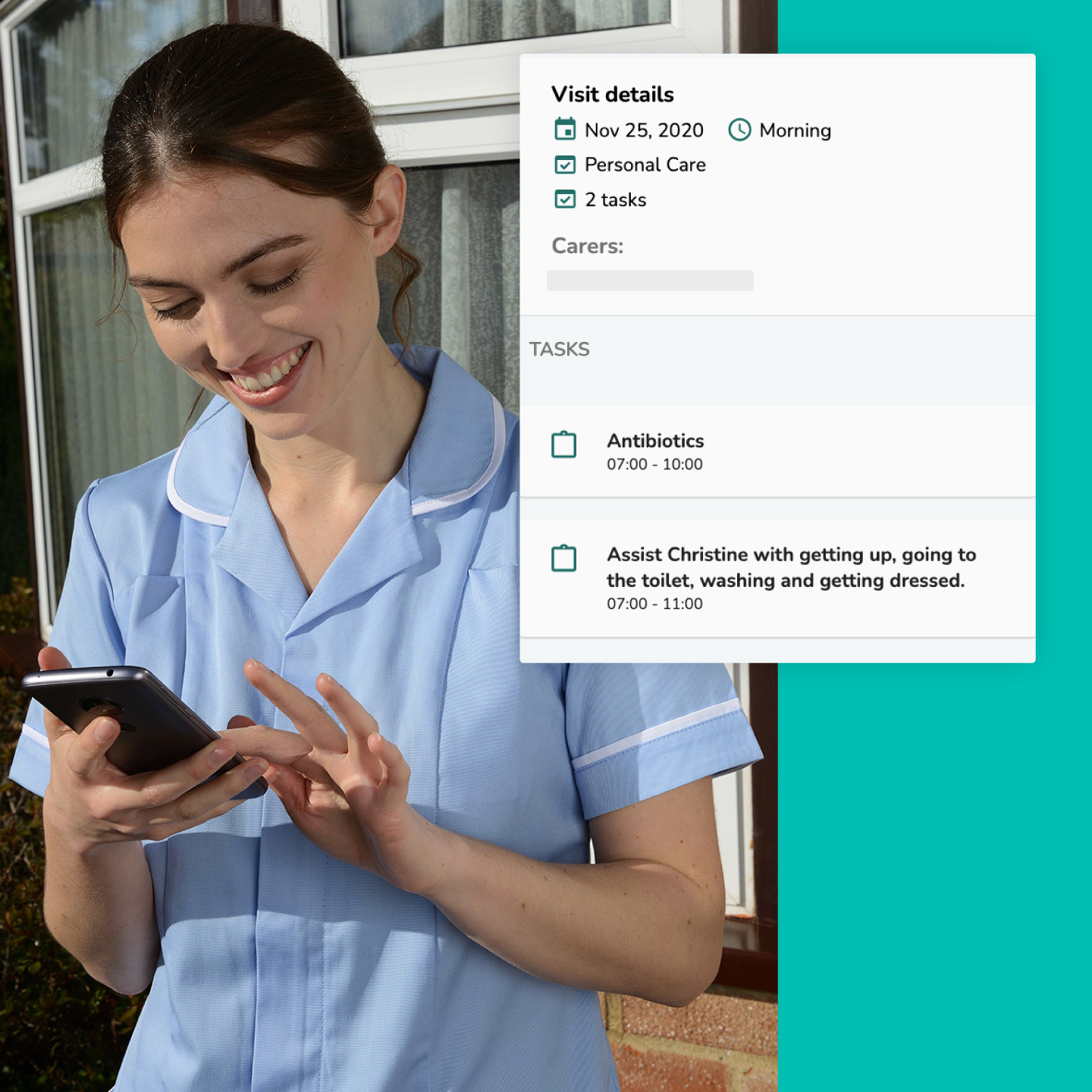 Our award-winning Care Management System can improve efficiency and capacity in your business through automating processes and reducing administration.
To enjoy a demo or to find out more about our 2 months FREE* offer, simply call 03300 885 767.
Or if you'd rather one of our helpful team contact you to tell you more or to book a demo, complete your details below which will give us your permission to contact you (don't worry, we take the privacy of your data seriously and promise not to pass it on to anyone else).
[contact-form-7 id="1190″ title="DM Contact Form – 2 Months Free"]
*2 Months FREE Promotion – Terms and Conditions
2 MONTHS FREE – pay for 10 months and receive 12 months of CareLineLive in the first year's contract with CareLineLive.
Offer is available on contracts with a minimum number of 5 carers and a maximum number of 30 carers.
Minimum contract term of 1 year applies. The total 10-month cost will be invoiced evenly on a monthly basis over the first 12-month period.
Subsequent years of CareLineLive, post the introductory '2 MONTHS FREE' first year offer, will be charged for the full 12 months per year.
Offer applies to new customers only and to the standard CareLineLive monthly carer package.
Offer is only available to new contracts signed by 28/02/22 and is inclusive of remote onboarding. On-site onboarding and training available at an additional cost.
Offer is only available to Home Care and Domiciliary Care Agencies in the UK.
To redeem this offer please contact the CareLineLive sales team on 03300 885 767.
This offer cannot be used in conjunction with any other promotional offer
CareLineLive reserves the right to cancel or remove the 2 MONTHS FREE offer at any time.
The Promoter and its associated agencies and companies will not be liable for any loss (including, without limitation, indirect, special or consequential loss or loss of profits), expense or damage which is suffered or sustained (whether or not arising from any person's negligence) in connection with this Promotion, except for any liability which cannot be excluded by law (including personal injury, death and fraud) in which case that liability is limited to the minimum allowable by law.
If an act, omission, event or circumstance occurs which is beyond the reasonable control of the Promoter and which prevents the Promoter from complying with these Terms and Conditions the Promoter will not be liable for any failure to perform or delay in performing its obligation.
By redeeming this Promotion, Home Care and Domiciliary Care agencies agree to be bound by these Terms and Conditions.
These terms and conditions shall be governed by and construed in accordance with English Law and you agree to submit to the exclusive jurisdiction of the English courts.
The usual CareLineLive Terms and Conditions apply. Promoter: CareLineLive, c/o MAS Group, The Business Park, Maydwell Avenue, Slinfold, West Sussex, RH13 0AS, United Kingdom
Promoter: CareLineLive, c/o MAS Group, The Business Park, Maydwell Avenue, Slinfold, West Sussex, RH13 0AS, United Kingdom