Technology is changing the way home care is provided with more and more Home Care agencies choosing to use digital Care Management Systems. The benefits can be great for all parties involved in social care. Such systems can help enhance the level of care given to those still wanting to live independently and receive care in their own home.
Importantly, utilising a Care Management System can help with CQC inspections when Home Care agencies are being reviewed against CQC's five key questions around safety, effectiveness, responsiveness, being caring and being well-led. Here we look at the top benefits of digital Care Management Systems when it comes to CQC inspections: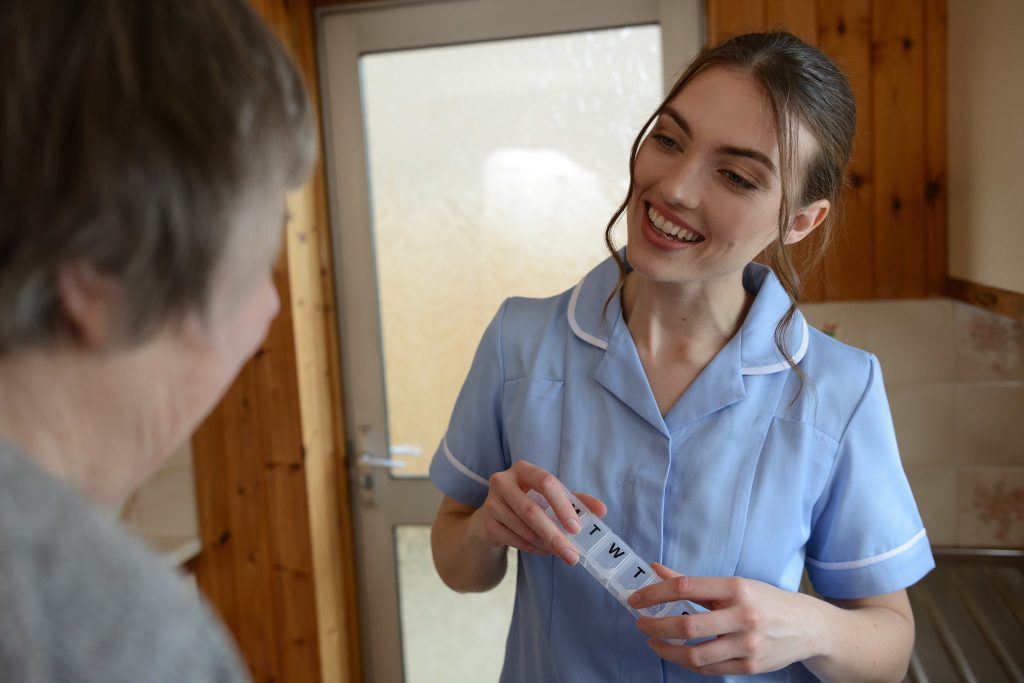 Helping Improve Client Safety
eMAR, such as the Carer tasks & eMAR solution which is part of CareLineLive, helps to reduce errors.  Staff can access medication and task requirements easily and record in real-time medication given or not given to their clients, highlighting uncompleted tasks for the next carer to fulfil. Within CareLineLive, carers' notes also allow for better risk assessment management.
Clients can be kept safe as within CareLineLive any changes to medication information such as known side effects, change to dosage etc. can be updated and accessed by relevant staff immediately, ensuring a client's information is always accurate.
Increasing Effectiveness
Care Management Systems, like CareLineLive, can help a Home Care agency to be more effective. Rotas and digital records for each client can be shared and updated easily. Carers are more effective as their jobs are facilitated through apps such as CareLineLive's Carer Companion App. All care plans, carer's tasks and eMAR for each client are easily accessible within the app and any updates can be retrieved in real-time and acted upon if necessary.
Call monitoring, such as CareLineLive's visit check-in and check-out that uses unique client QR codes, allows Home Care agencies to schedule more proficiently as they learn visit patterns and efficiencies.
Enabling Care
Care Management Systems enable Home Care agency staff to be more efficient and have more time to care.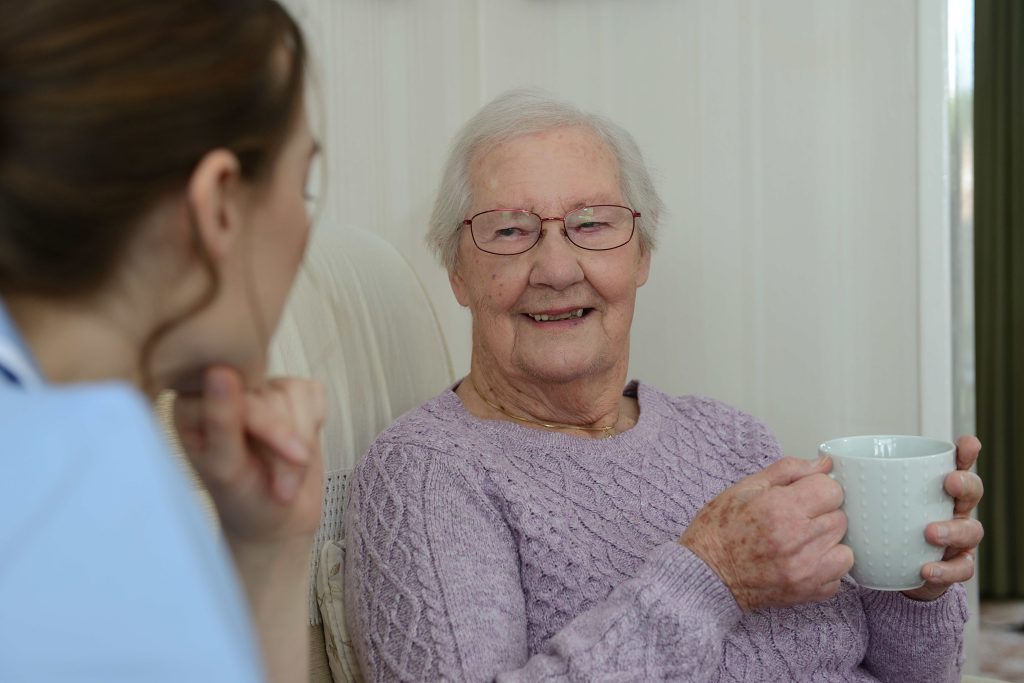 Carers' apps are multi-functional and intuitive, enabling carers to access all the details they need to perform each client visit with just a few clicks. The greatest time-saving that Care Management apps offer is the reduction in the amount of paper-based administration that carers must perform – ensuring no need for carers to sift through paper-based care plan folders, complicated MAR charts and timesheets. All updates are live making sure that clients always receive the care they need.
Certain Care Management Systems, such as CareLineLive's Family & Friends Portal, also allow relatives to keep up to date with their loved one's care with details available on visit schedules, carer attended and any issues that may have occurred.
Improving Responsiveness
Care plans, and client preferences, such as preferred carer, can be detailed within most Care Management Systems. This ensures that carers are responsive and are always aware of the latest client requirements so that each client is continually getting the care they need.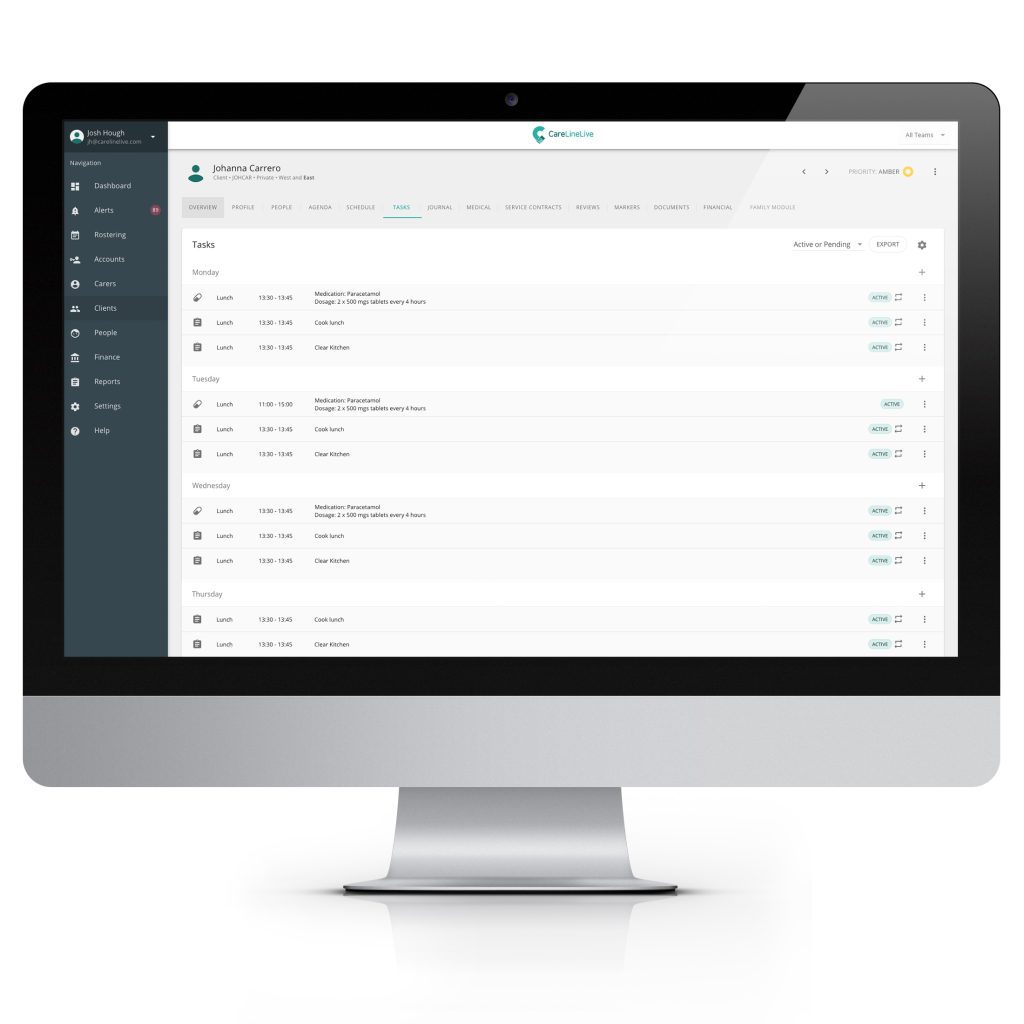 Supporting Management
A digital Care Management System can help Home Care agencies to offer a more effective level of care as they provide numerous benefits to the running of a Home Care business. Communication can be improved, information can be easily accessed, shared and updated in real-time. Plus, data on the care provided can be used to analyse areas that are performing well or pinpoint those areas within the business that require improvement.
The benefits of Home Care agencies utilising a comprehensive digital Care Management System, over a paper-based system, are tremendous. Evidently, the advantages are not only to an agency's management and its carers, but to the people being cared for and their family and friends. Ultimately Care Management Systems, such as CareLineLive, can help carers focus on the important things; giving them with more time to care for their clients.