Our Meet The Team spotlight now moves to our senior management team. Today we ask our very own Master of Code, Dec Norton about his work.
What does the Director of Development do?
I've been with the company for a long time now, so day-to-day I wear a few different hats. My primary focus is to make sure the product team is operating smoothly, which could involve anything from helping with customer support queries, researching and writing specifications for new features, or ensuring our
infrastructure is safe, secure, and always available; but most of the time I'm writing code.
Describe a typical day
No two days have ever been the same (a cliché, I know). Each morning we start the day with a stand-up between the development, product, and customer support teams where we discuss what we're currently working on, share any interesting news or feedback, and have a bit of a chin wag.
Typically, the rest of the day is spent switching between helping and reviewing others' work, meetings with stakeholders, or working on my own tasks. If I'm lucky someone will come to the pub with me after work.
Previous roles
I've been working with Josh for a long time now; while I was studying at University I was freelancing and working on a variety of different projects; ranging from video content management systems, to augmented reality travel apps. Josh would contract me for a few projects here and there, including the
very first version of what is now CareLineLive.
Why did you join CareLineLive?
Towards the end of 2017 Josh had managed to secure funding to grow CareLineLive and approached me asking if I'd like to join full time – it's been 5 years now!
Even before it got its name, CareLineLive has always been my baby. I've written or reviewed every line of code that constitutes the platform today. Contract work kept your brain engaged, but the nature of it meant the project would conclude before I felt like it was truly complete. CareLineLive presented an opportunity to continually work on a single product, and keep improving it.
Naively, before having exposure to the sector I didn't think it would be an interesting problem area, particularly having worked on projects that utilised a lot of emerging technologies, but once I started getting stuck in, I realised how complex the area is and how much technology can be used to improve it.
Best part of the job
Having the opportunity to speak with our users and hear their feedback and suggestions, knowing that we can build something that will delight them.
Everyone loves receiving good feedback I'm sure, but there's something especially satisfying knowing that a solution you've built is being used by thousands of people every day.
Worst part of the job
Not having enough time. We love hearing feedback and ideas, whether it's good or bad, and I wish we had enough time and resource to address everyone's requests. It can be a bit frustrating at times knowing that a good idea has come in, but we're not able to act on it immediately. We do make a point of recording everyone's ideas, so that in the future we can be sure to take them into consideration as we're working on the area.
What do you enjoy most about working at CareLineLive?
We've recruited ourselves a lovely team; everyone approaches their jobs with honesty and integrity and genuinely embody the values of the company. As a manager, knowing that you have a capable team relieves a lot of the weight that you'd expect from a role like this.
Everyone (including senior management) is encouraged to be honest and transparent, whether we're in good or bad times.
What is something that people in home care have to deal with that you want to help fix?
Anything we can! Being a care provider is hard enough, despite the wider economic climate. Giving workers in the sector more time to focus on doing their actual job is a priority for us, and at the heart of it is communication.
Surprising or a fun fact about you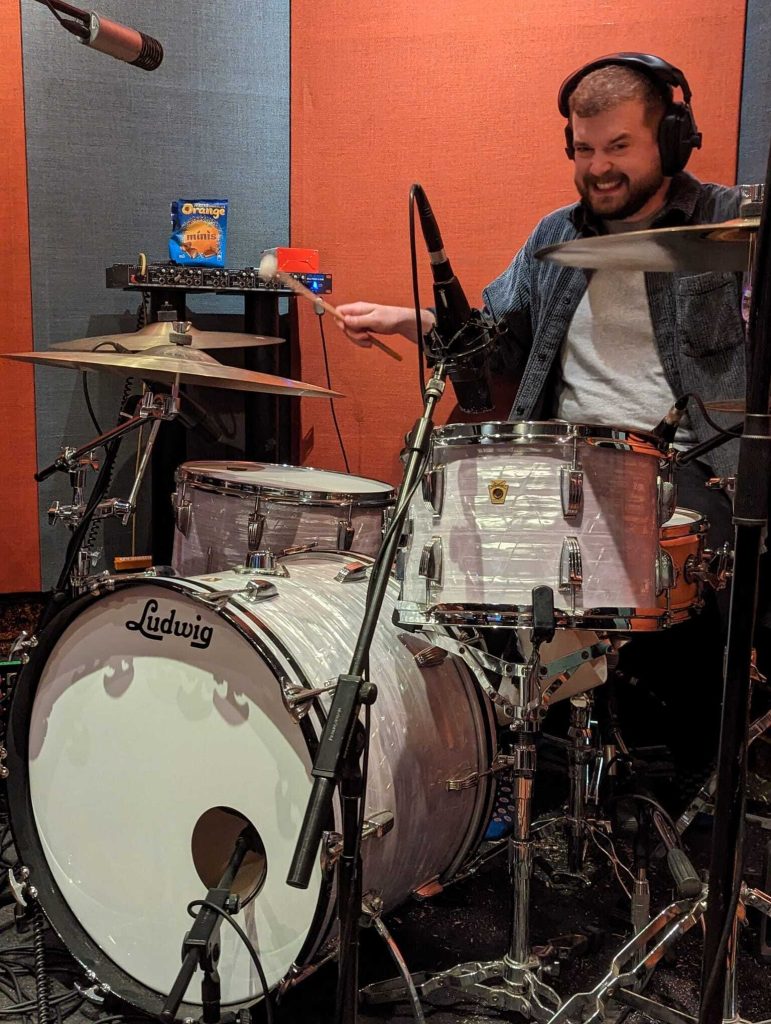 I'm yet another musician in the company; Dave and I are actually in a band together (though he omitted that fact in his bio). I've been playing drums since secondary school, still tone deaf but I've become quite good at hitting things.