David McDougall is part of our customer support team and many of our customers will have met him as part of their onboarding process. Here we get to know a little more about David and his role.
What does the Customer Success Manager do?
I do the onboarding of new customers and also the creation of support content – videos, help articles and e-learning.
I also help out with the day-to-day customer support emails, our Intercom chat system and phone calls but less than previous as I'm now more focussed on the other aspects of my role leaving the bulk of support work to Sarah and Colleen.
Describe a typical day
There isn't really a typical day but there could well be two onboarding sessions. Colleen does all the session ones, Sarah and I share the session threes and all three of us do session twos so how the day pans out really depends on how many onboarding calls we have and how busy the support lines are. It can be manic when one of the team is off and at those times all my focus ends up on support and onboarding work.
Everyone at CareLineLive enjoys what is called 'hybrid' working. I joined before the Pandemic happened so was entirely office based at that point with the option to work from home once my probation period had ended. Now I tend to go into the office a couple of times a week and work from home in South East London the rest of the time.
In the morning we have a morning 'stand-up' call with the team to catch up on the previous day's work and what is coming up. The entire development and support teams are part of that call.
I will usually have caught up on emails before the call and if I have an onboarding session it tends to follow the stand-up pretty quickly. An onboarding call will take the rest of the morning and then in the afternoon I am creating content and videos. I've recently got a new mic for audio recording so I am doing voiceovers to some of our support videos at the moment.
What did you do before joining CareLineLive?
I was a Barista – I started part time in a Costa when I was at university and then worked in cafes after that a brief stint in a Japanese restaurant.
Why did you join CareLineLive?
I enjoyed working with coffee and was fine with being on my feet all day but I knew that the only step forwards was cafe management or ownership (that didn't appeal) so I left in early 2019, did some reflection and talking to friends to find something where I could transfer what I enjoyed with the benefits of more flexibility. I'd known Dec (our Development Director) since school and we were at a friend's birthday when he mentioned that they had a role going that might suit me. I like talking to people, that human interaction, keeping in touch with people, making sure that they are still happy and coming back, training people and helping them learn the processes needed quickly – that was always the case with coffee work and all very transferrable to what I'm doing now. It's a massive bonus that I can apply these skills to a company and industry that helps so many people daily.
Best part of the job
Easily the best part is when we have that level relationship with a customer that when they call up it's not just "I've got a problem". We can have a quick chat and I remember them. I enjoy problem solving and the extra thought that is often needed to think through a challenge.
Worst part of the job
Not having enough hours in the day to do everything I want to do is inevitably frustrating. It means I'm never bored but I would like to have a bit more time to finish some of the projects I am working on more quickly.
What you most enjoy about working at CareLineLive?
The people – both as colleagues and customers. We have a fantastic team here across the board, everyone is really friendly, really personable and yet still focussed on getting the job done. The customers I work with are usually very engaged – this makes working with them so much easier. I'd rather be called ten times a day and provide a solution rather than have people frustrated and calling up several weeks later with a long list. I want people to feel confident in calling us and asking for help.
We've recently introduced a new chat feature called Intercom that is working well to provide quick answers to questions via an online chat system in their CareLineLive management portal.
What is something that people in home care have to deal with that you want to help fix?
For people that have been paper based previously there can be a real hesitance to use technology that they are not familiar with. I want to help ease that fear and help them understand that this technology is a way forward I can help them become confident with. I want to also ensure that they are confident in coming to us with questions if they need more help. It's often the people that are least confident with the technology that are also the least confident in asking for help.
Computers have been part of my day-to-day life as long as I can remember but I appreciate that this is not the case for everyone. I like to help people with that.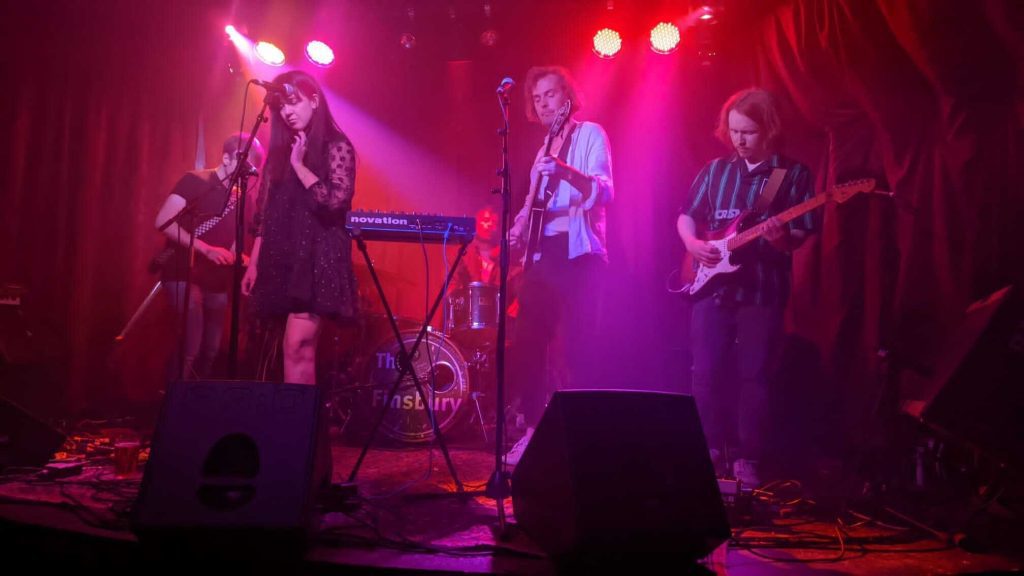 Surprising fact about you
I've played guitar for 22 years and for 16 of those have played in bands – that's why I moved to London. My degree is in Professional Musicianship (Guitar) – I was at BIMM in Brighton. The band I'm currently in plays indie rock with some electronic elements.
I've played guitar on live TV on a segment on the evening news programme London Live. This was when I was focussing on trying to be a musician full time.
I also love playing football and a big Celtic fan.