CareLineLive's founder and MD, Josh Hough, has been shortlisted for the Young Entrepreneur of the Year category at the 2022 Great British Entrepreneur Awards for the London & East of England region.
With last year's awards were described as 'The Grammy's of Entrepreneurship', Josh has been selected from over 5,300 entrants – the most the awards have ever had.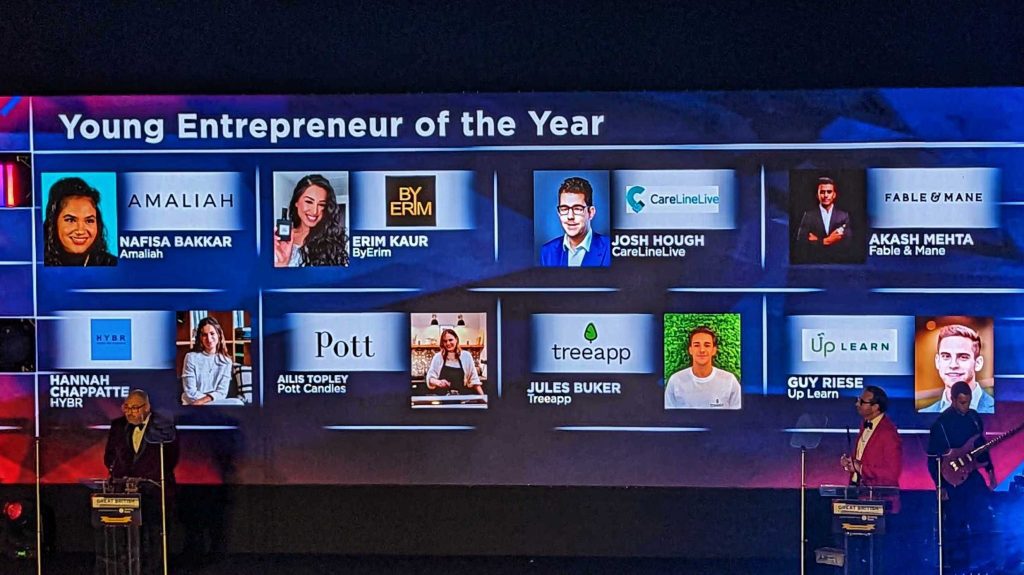 Josh's nomination is the only one representing the home care sector.
The nomination acknowledges and champions the hard work and uplifting stories of business owners across the UK. It emphasis their journey and resilience over financial achievements.
The award gives entrants the chance to win over £30,000 worth of marketing support.
Josh said 'On behalf of the whole team I'm delighted with this announcement not least because I was also short listed last year. We have demonstrated drive and resilience in building the business despite the inevitable challenges faced by all start-ups particularly in the current market. Our system now supports over 8,000 carers working in domiciliary care settings. We are currently targeting another £3m of investment which will enable us to double our customers and revenue in the next two years'.
Josh and CareLineLive's previous awards include being the youngest person and the smallest company ever to win the Gatwick Diamond Business Award. CareLineLive was awarded an Innovate UK grant and has also won a number of care industry awards. The business won it's first NHS contract in 2020 and winning their first international customer has resulted in a considerable presence in the Australian home care sector.