Domiciliary care may be paid for by multiple funders, for example, the local authority or privately by the client or a combination of both.
To better accommodate payment by multiple 'buyers', CareLineLive now has two different methods for enabling a service user's care to be charged to the appropriate buyer:
Multiple contracts
Using multiple contracts for the same client has following benefits:
There is clear definition between which visits are self-funded and which are paid for by the local authority
Each contract can have separate rates applied
Percentage split on a single contract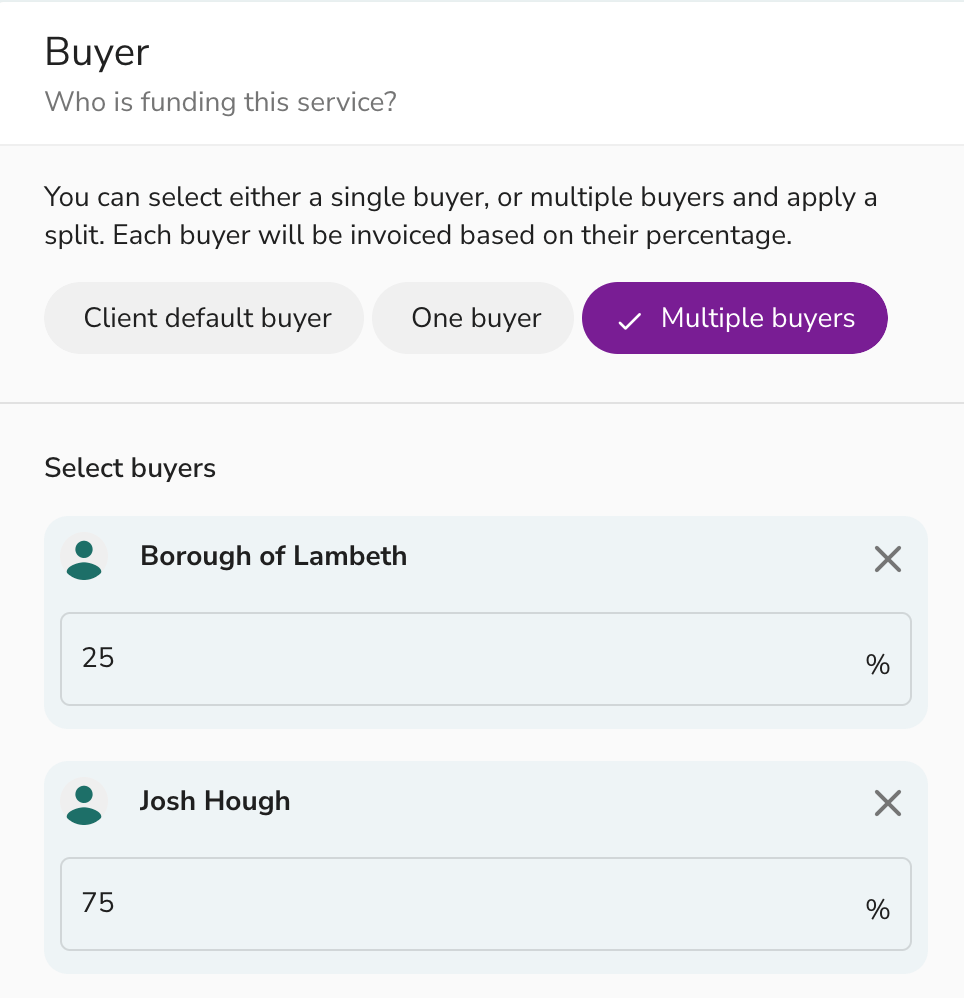 This method requires only one contract to be assigned to a client. Within the contract assignment, you can define a percentage split between two buyers. For example, the local authority may pay for 25% of a service user's visits and the client will pay for the remainder.
Once you've set up the split in the client's contract, all of the charges calculated for any bookings assigned to the contract will be split between each buyer. Pay will be unaffected.
The above would lead to two separate invoices being raised: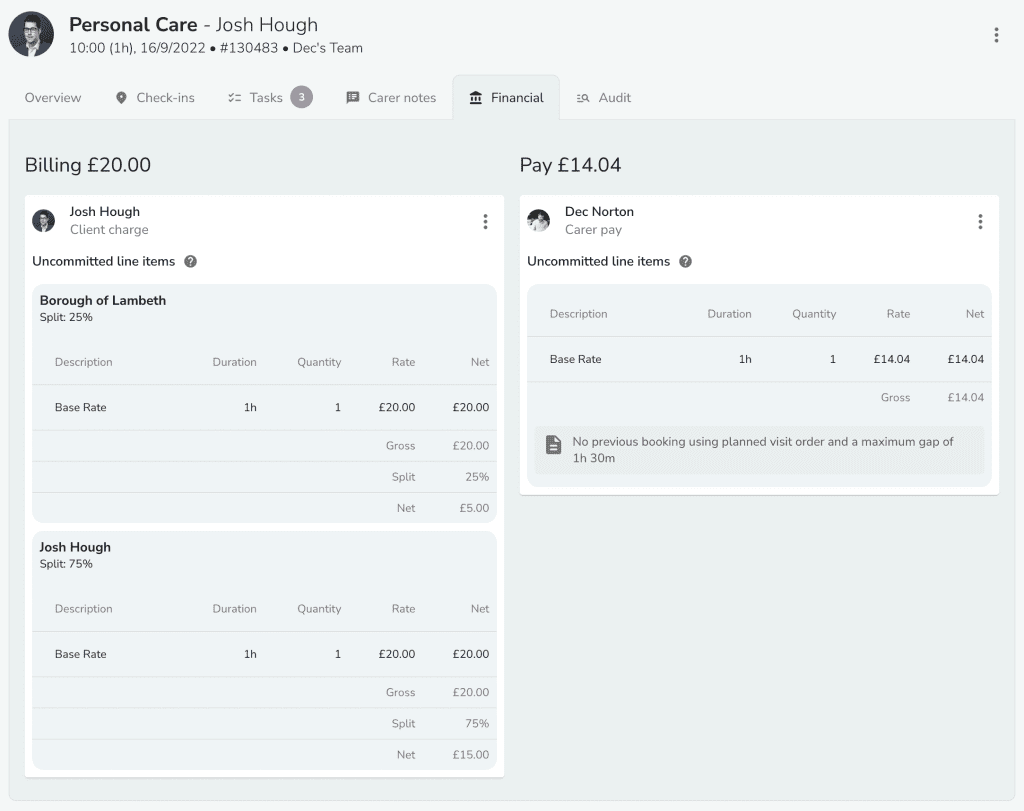 Each invoice is only for one buyer.
A booking isn't considered invoiced until all buyers have been invoiced.
Each invoice will show the full total (gross amount) of the visit as well as the percentage split that the buyer should pay.
We will continue to add further options for split billing, for example, where one buyer pays a fixed amount and the balance is then paid by a different buyer.