We spoke to Sharon, a carer from Hallifax Care, about her experience of using the CareLineLive Carer Companion Mobile App and how it's helped her in her day-to-day work.
What has been your experience of using CareLineLive's Carer Companion Mobile App?
I've been using it since March 2019. It is a good system and I understand why we need to use it. When we are unable to get a mobile phone signal, it enables us to manually input our clocking in and clocking out times. The app has got all the information I need and allows me to communicate with head office easily.
What are your favourite features of CareLineLive's Carer Companion Mobile App?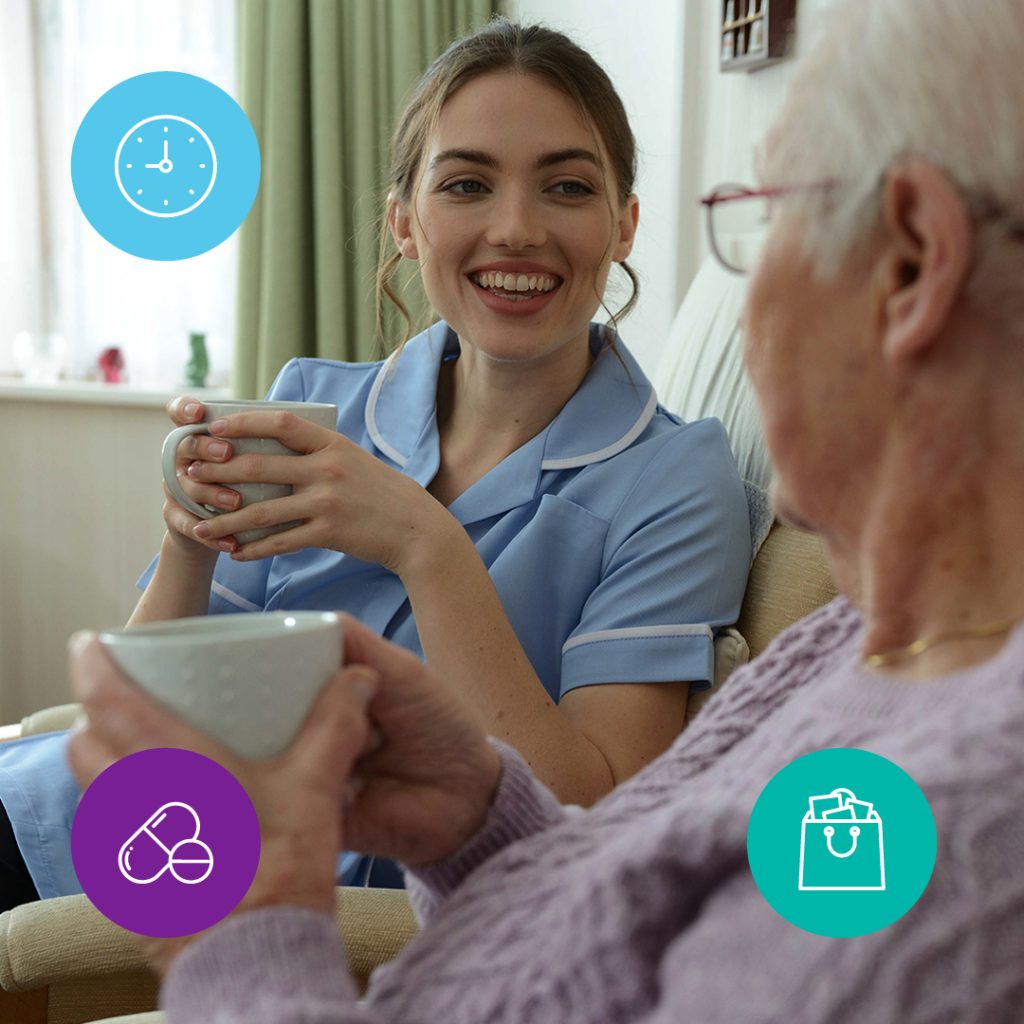 I like that we have the client's address / key safe numbers on there and hints about where the key safe might be. The 'tasks' help as they provide a reminder of what needs to be done, this especially helps when you are new to a client. It's also very handy that all the information is in one place.
How does eMAR, that is part of the app, help your role as a carer?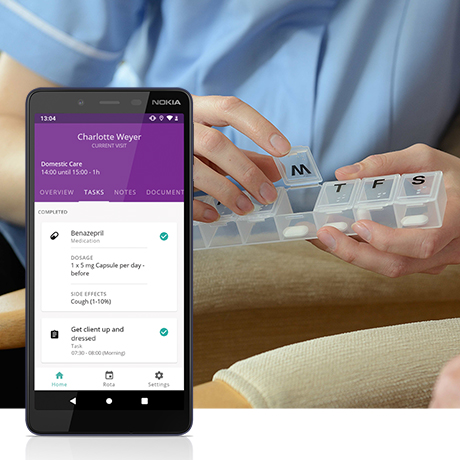 It's easy to use. It's a good way of getting information and having notes about the medication. It's a great way of making sure we have evidence of the care we provide and documenting everything as we work with vulnerable people. We can also use it to communicate any changes which is good.
Do you think it is important for home care agencies to use eMAR?
Yes, as sometimes the head office is busy and for me it provides evidence that I have given the medication as recorded. I can't always communicate to head office, i.e. when they are on the phone, but I am able to communicate via the app and email.
Josh Hough, MD and Founder of CareLineLive, comments "With CareLineLive, carers can access their rotas instantly in real-time. Safety of clients and carers is improved with verifiable visit check in and check out, plus there is enhanced communication as in-app client records, care plans and any live updates can be easily accessed in real-time.
Furthermore, as Sharon mentioned, Carers can benefit from getting eMAR and client task information on the Carer Companion Mobile App that can help to reduce errors in medication administration and deliver responsive care.
What's more, we understand all Home care agencies are all different and vary in their requirements in implementing carer mobile apps. That's why our Carer Companion Mobile App can be provided on fully managed handsets, that are fully encrypted and include an all-inclusive mobile network plan. Or alternatively, the app is available as a download on the App Store for those agencies where carers use their own mobile phones.
CareLineLive's Carer Companion App integrates with our Care Management Platform and provides several more features and benefits to those mentioned above. Ultimately it gives a carer more time to care."