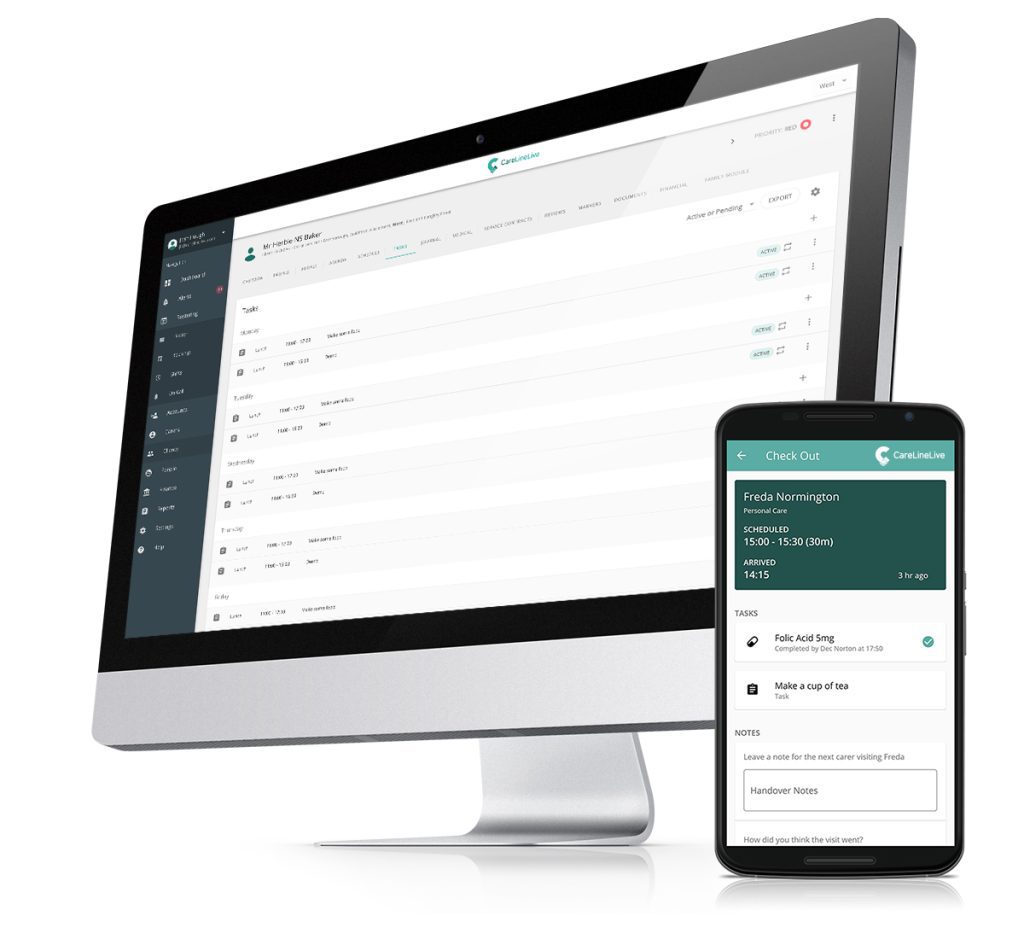 With over 350,000 older people receiving home care in the UK (Wittenberg and Hu 2015) and the demand on carers' time increasing, there is a continuous need for Home Care agencies to become more efficient in delivering high quality care.
Instead of paper-based MAR charts (Medical Administration Records), many businesses are now employing eMAR (Electronic Medical Administration Records) and enjoying the numerous benefits it can offer. In short, eMAR can save time and provide accurate medication administration, however the full benefits for a Home Care agency are more extensive. Care Management Systems, such as CareLineLive, include eMAR as an integral function, as well as their software providing a rostering, invoicing, and call monitoring solution.
eMAR helps to responsive, safe and reduce errors
eMAR can help reduce errors in care delivery as carers are kept continuously up to date of a client's medication administration needs as changes are instantly updated, so carers can be responsive to a client's needs. Medication information is usually logged for each client within a Care Management Platform, e.g. day, time, date and route for each medication. With some end-to-end Care Management Systems, medication information is synchronised with an app, such as CareLineLive's Carer Companion app, that carers can easily access via their mobile phone whilst in a client's home. As detailed by the Royal Pharmaceutical Society, any eMAR system used needs to follow the medication administration process of the six 'Rs': Right patient, Right drug, Right dose, Right formulation, Right route and Right to refuse.
Easy-to-use eMAR technology
eMAR systems are much easier to use than paper-based MAR sheets as they are simple to complete. Consequently, carers spend less time on paperwork, are more efficient and have more time to care for their clients. CareLineLive's intuitive eMAR interface provides the functionality for carers to make comments on their clients and can also incorporate standard client tasks, for example housekeeping duties.
eMAR enables continuous monitoring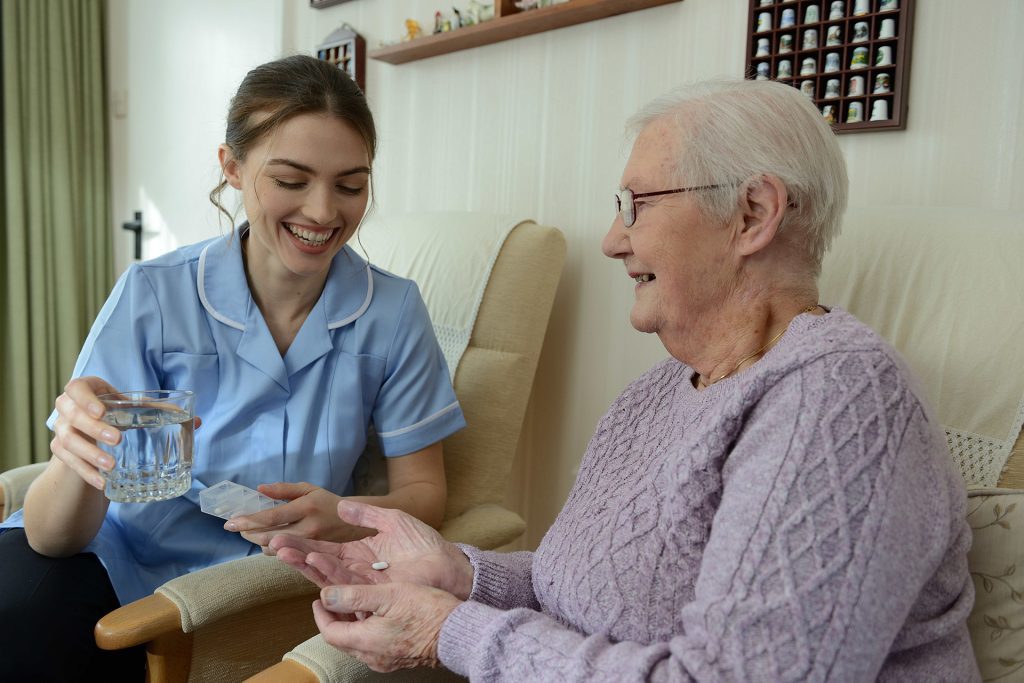 As well as ensuring client safety, eMAR allows for continuous monitoring as it records medication given and alerts staff when there is a concern in real-time e.g. medication has been missed, and the reason why. Any changes made to eMAR data recorded needs to be auditable – eMAR systems such as CareLineLive allows auditors to see who has changed the data, what was changed and when, providing a trail which can also help with CQC inspections.
Flexible eMAR solutions
For those who need flexibility, certain systems can provide modifiable completion codes e.g. for Local Authorities. And as all data is stored electronically, information can be shared easily with professionals and other carers, as required. eMAR also supports the NHS's and Social Care's aim to become paperless at the point of care by the end of 2020.
"In short eMAR solutions that are integral to Care Management Systems, like CareLineLive, can bring no end of benefits to a Home Care agency, their carers and their clients. It simplifies the medication administration process with more speed and accuracy than any manual system" commented Josh Hough, MD, CareLineLive.
There are a plethora of providers offering eMAR as part of their Care Management solution, but it is important that Home Care agencies ensure the solution that they choose is easy to use and can be adopted with minimal disruption to both the carers work and the clients' visits. Using an eMAR system saves time, helps reduce costs and enables Home Care agencies to provide a higher standard of care, all of which provide a strong reason for implementing eMAR.