To date there has been a lot of speculation and uncertainty about the Care Quality Commission's new Single Assessment Framework and what it will mean for home care providers. As we go into 2023, this is what we know thus far.
Firstly, there is no need to panic that the new framework is going to come into force immediately and without a good run-in period. CQC are more than aware that this is a huge transition and they want to be sure that both they, and service providers are ready to move forward confidently.
I would advise that providers are signed up to the CQC Citizen Lab and newsletters to access the latest information. It's a good idea to start thinking about the new ways of working with CQC and formulating a plan to help you to transition and to work within the framework with ease.
Timelines
The timelines for launch are somewhat vague and prone to change, therefore it is prudent to check on information released by CQC.
Currently and through Spring 2023, CQC are working on their technology to ensure that when they launch there will be minimal disruption. In Summer 2023 the new online provider portal is planned to be launched which will allow providers to submit statutory notifications. This will be the start of CQC's new way of gathering evidence using the new assessment framework. By late 2023, the new Single Assessment Framework will launch for all services. Prior to this, CQC will be piloting the framework with a cohort of selected services.
The single assessment framework – An overview
Registration, the first step for new providers, is radically changing! They will be assessed and rated at the time of registration, unlike the previous registration process where services could wait for some months to achieve their rating. CQC's ambition is to register providers with a starting rating of 'Good'. For providers and potential clients this will give confidence that services are meeting the required benchmarks.
The new framework aims to be more consistent and targeted, from registration right the way through to inspection. It will be much more evidence-based with continual assessment of services and evidence gathering which will include information from people's experiences of using services. The continual collection and assessment of quality evidence will facilitate decisions around re-inspection instead of inspection being rating driven.
There will be a new structure of inspection teams, focused on working together with providers. Therefore, in future, providers will have access to a dedicated team rather than one point of contact. Within the team there will be inspectors, assessors, regulatory coordinators and regulatory officers.
Core approach to information gathering
The new approach will work with 'We Statements' which are standards that CQC will hold providers, local authorities and integrated care systems accountable to. They show the expected standards that providers, commissioners and leaders need to meet to deliver high quality care, treatment and support.
At the core of the approach will be still five Key Questions. Is the service safe, caring, responsive, effective and well-led? There will be 34 'Quality Statements' that providers will provide evidence for which will be assessed by CQC and allow them to score providers against each key question. Under each key question there will be a set of quality statements which will look at: learning culture, safe systems, pathways and transition, safeguarding, involving people in managing risk, safe environments, safe and effective staffing, infection prevention and control and medicines optimisation.
CQC will gather evidence from people's experiences, and feedback from stakeholders e.g. staff managers and leaders. Inspectors will look at processes and outcomes for people using services and observe care and support. Note: This is not currently planned for home care services.
The six evidence categories aim to bring consistency and structure to assessment, inspection and regulation. The categories and evidence collection will help CQC to understand the quality of care being delivered against the quality statements.
It is hoped that continual assessment will cut down on the amount of duplicated evidence that providers are collecting under the current system. This said, there are some rumblings from service providers that the new approach will be labour intensive and time consuming. I would say this is a fair concern, however, for other providers, they are welcoming the opportunity to evidence continuous improvement and the scope to swiftly improve their rating.
How will services be rated?
The four ratings of, Outstanding, Good, Requires Improvement and Inadequate, will remain central to CQC's approach, however the ratings will be calculated and then scored. This seems to be a good way for CQC to achieve consistency and transparency in the way that they award ratings.
CQC are planning of provide monthly downloads which will give providers the opportunity to check the factual accuracy of information that has been assessed. In turn, this will give visibility of where a service is improving or where there are gaps in quality, therefore allowing service providers to address issues or failings.
Continual assessment will allow CQC to inspect when it is clear that they need to do so. They will do this by being proactive and innovative in their analysis, supported by proportionate decision making based on the most up-to-date information available.
How can CareLineLive support providers with the new single assessment framework?
CareLineLive is responding to supporting our customers in meeting the demands of the new Single Assessment Framework. Our reporting feature aids the collection of a variety of evidence which will allow our customers to meet the assessment criteria within the new framework.
Go to our website pages on compliance for more information.
Join the waiting list for our new ebook on setting up a home care agency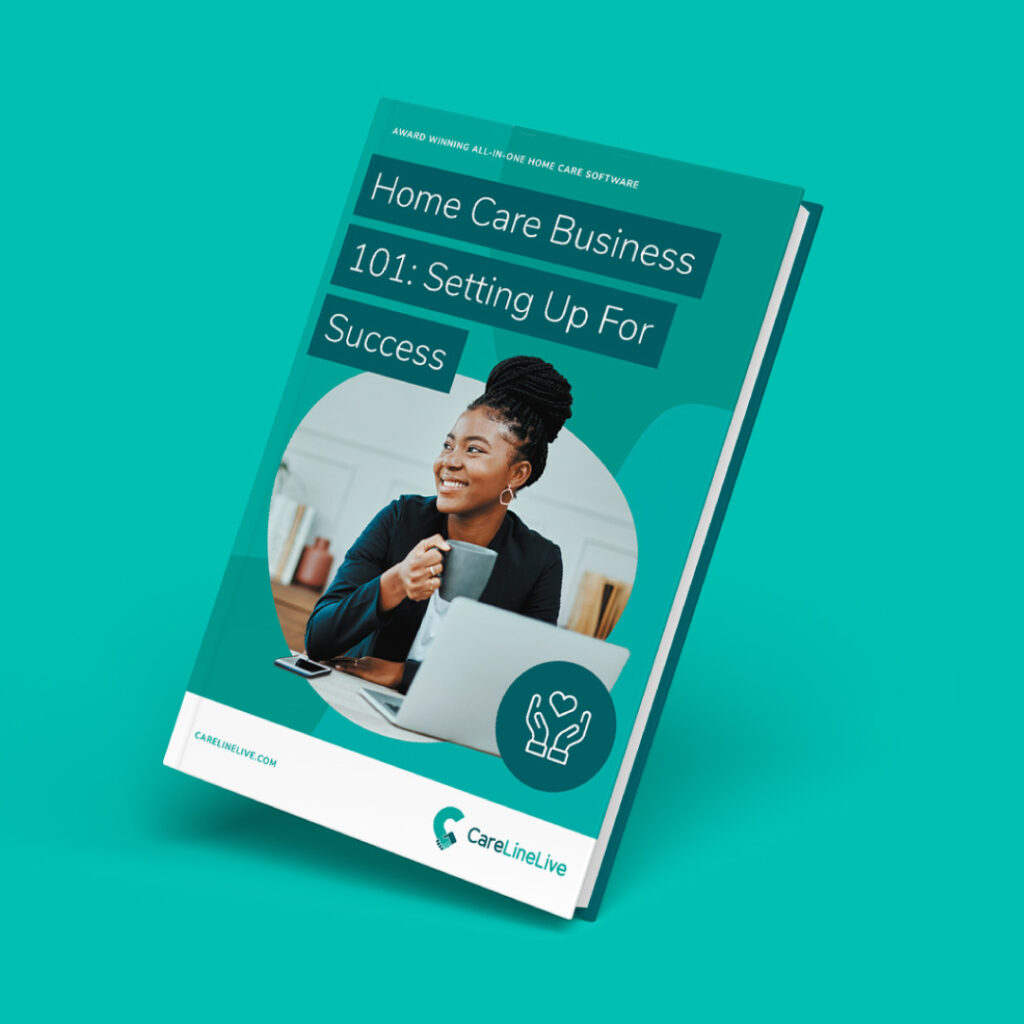 We're in the process of writing a guide to setting up a home care agency. One chapter will focus on compliance and regulation – the above article is a snippet of the kind of insights you will find in the ebook.
If you would like to get on the waiting list to receive the ebook (it's free) as soon as it is published please sign up by completing the form here.