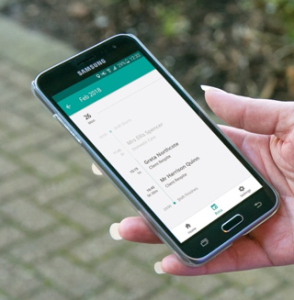 Mobile Apps are transforming the domiciliary sector with more and more home care agencies choosing to use Mobile Apps as part of an integrated Care Management solution.
Care Management Mobile Apps provide benefits and added value not only to carers themselves but to all stakeholders in a home care agency from the management, to the patients, and their relatives.
By using a Care Management System with an integrated Mobile App, home care agencies can create a happier, safer and more effective workforce. Mobile Apps are often multi-functional with key features that create a paperless working environment for carers and care managers, saving both time and money. Such features include instant access to rotas, so carers can easily see where their next booking is, and automatic timesheets. Not only does this reduce the amount of administration in both head office and for carers during their visit, it also increases shift reliability as any changes made to a care agency's roster in head office are automatically updated on the Mobile App.
Personal safety is also increased when carers use Apps as often apps have a location tracker so the home care agency head office staff are always able to locate their carers. Communication and patient care is improved and carers have more time to care as carers are able to use Mobile Apps to access care plans, full patient information, and provide patient updates for head office to manage day-to-day challenges easily and efficiently.
An award-winning system; CareLineLive's Mobile App has delivered fantastic results for its customers. Client queries have reduced by 50% and job satisfaction amongst carers has improved as carers use the Mobile App to securely check in/out of their visits, using a QR code unique to each patient, ensuring all the details of their jobs are automatically recorded and their pay is accurate. "Using the CareLineLive Mobile App for client visits has really made my job much easier. I have more time to focus on my clients and I know my location and time spent will be instantly recorded" commented Jasmine Longley, a carer in the Sussex area
Through carers using the CareLineLive's Mobile App for all visits undertaken, CareLineLive's customers can provide peace of mind to relatives of a patient as they can be kept up to date with instant access to their relative's visit details through CareLineLive's Family & Friends website.
Mobile Apps also give full transparency to home care agency managers as they provide full accountability for all visits undertaken by a carer and historical information for patients. This in turn allows managers to easily analyse the efficiency of their business as different reports, such as 'bookings report', can be generated easily through the integrated Care Management system – equally beneficial for CQC reporting.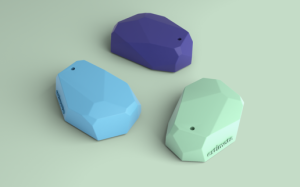 Proximity Beacons Group by Estimote
As with all technology, innovations are continually being developed and new features added that will further enhance the level of care that carers can be provide. Dec Norton, from CareLineLive, talks about future plans for using Bluetooth Beacon technology in patient homes with CareLineLive's Mobile App and the associated benefits "By utilising Bluetooth Beacon technology, we can further reduce interruptions to carers' patient interaction by automatically logging arrivals and departures from a patient's home. The limited range and low cost of beacons makes it ideal for this use-case."
By using a Mobile App as part of an integrated Care Management System, such as CareLineLive, it's clear to see the enormous benefits that it can bring; fundamentally it can give home care agencies and their carers more time to care, create a more effective workforce, and deliver added value through reduction in costs and increased revenue opportunities.
See how Jasmine has improved her way of working and has more time to care with CareLineLive's Mobile App
To learn more about CareLineLive and their simple and affordable monthly pricing plan per carer, or to arrange a demo.