With thousands of Home Care agencies across the UK and over 640,000¹ people receiving home based care, the importance of ensuring that the care they receive is of the highest quality is vital.
In general, home care visits performed by professional carers, last between 30 minutes and 1 hour and can include a multitude of tasks from personal care, for example getting up in the morning, dressed, washed and ready for the day to helping with domestic duties such as tidying to social care such as taking clients to the doctors.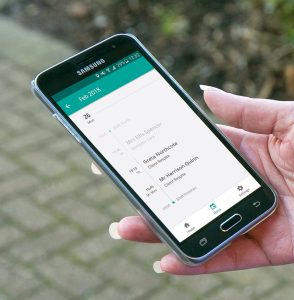 As the work can be time-pressured, it's imperative that all carers are efficient as possible so that they have more time with their client, doing what's important – caring. That's where Care Management Mobile Apps, such as CareLineLive, can facilitate a carer's job providing them with online tools that can make their day more productive.
A lot of Care Management Apps are multi-functional and are easy to use with a few clicks needed for each task to be performed. The greatest time-saving that Care Management Apps offer is the reduction in the amount of paper-based administration that carers have to perform – ensuring no need for carers to sift through paper-based care plan folders and timesheets. All information is accessed easily through the Mobile App. For example, with CareLineLive, carers use unique QR codes in their clients' homes to easily check in and check out of their visits. This in turn, is logged on their timesheets which makes for a happier workforce as the accuracy of payroll is increased so carers are confident that they will get paid the correct amount.
Care Management Apps can also increase shift reliability as carers get instant access to their rotas, can easily view their daily visits, which client they are going to visit next and use Google Maps to direct them to their next visit. In order to reduce paperwork, increase compliance and ensure against the risk of documentation going missing, Care Management Mobile Apps are able to securely store care plans and client information for carers to update as and when necessary.
As Care Management Mobile Apps communicate directly with the head office Care Management system, client updates can be accessed in real time. Consequently there is no time delay and head office staff can react quickly and manage any day-to-day challenges or issues that carers may have whilst on their visits.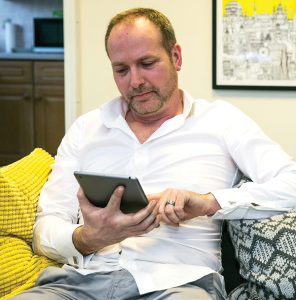 Furthermore, relatives and friends of older people receiving care can benefit from carers who use Care Management Apps; with CareLineLive, family and friends can access visit schedules,
know which carer is coming, what time, for how long and view a visit's confirmation through a dedicated CareLineLive Family & Friends website. This also provides reassurance as it is a portal where a carer can communicate any updates on their loved one's care.
Care Management Mobile Apps also play a role in increasing the safety of carers as all visits are logged and Home Care agency head office staff can easily track their carers' location via GPS.
As with all Mobile Apps it's important to only use those Care Management Mobile Apps that are fully secure as all Home Care Agencies that use Care Management software hold a considerable amount of personal and confidential data. CareLineLive offers a system whereby data and resources are stored separately for each of their customers, all data sent has end to end encryption and data is backed up several times a day. For added security, within the CareLineLive Mobile App they employ passcodes, encrypt the phone's actual storage and data can be remotely wiped if a carer's handset were to become lost or stolen.
Amongst those providers who can offer Care Management Mobile Apps to Home Care agencies, CareLineLive offers their Care Management System with fully managed handsets, including an all-inclusive mobile usage allowance, on a simple and affordable monthly pricing plan per carer that includes all management software and hosting. It's also available on short 1 year contracts which is an added bonus as Home Care agencies are not locked into long term contracts.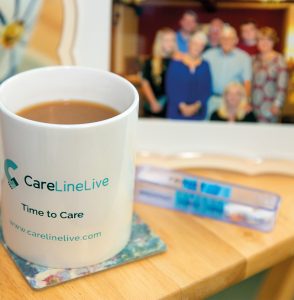 By utilising a Care Management Mobile App it's evident that Home Care agencies and their staff can enjoy a win-win situation. For carers, Mobile Apps can improve their job satisfaction, increase their efficiency, their personal safety and above all, give them more time to care for their clients. For Home Care agency management, staff retention can increase, and there is increased productivity and accuracy of information through the automation of procedures such as timesheets and online logging of all client visits and communication about their care.
¹UKHCA Commissioning Survey 2012 – Care is not a commodity