CareLineLive have been chosen as the winner of the Expo's 'Pioneers in Technology' award, judged at the recent Dementia, Care & Nursing Home Expo held at the NEC, Birmingham.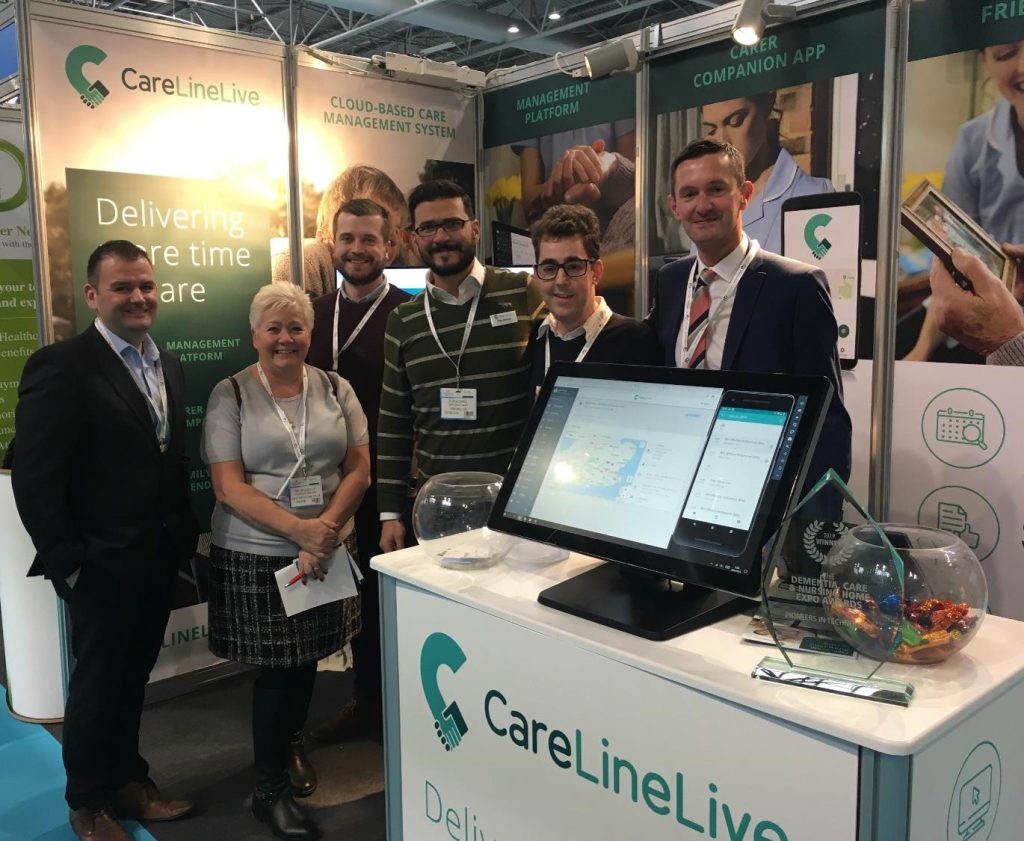 The award was judged by a panel of industry experts who met with all finalists at their show stands, to give them the opportunity to present and demonstrate their product or service. Amongst tough competition, the judges were impressed with the level of visibility and engagement that CareLineLive offers, not only to Home Care managers and carers but also to family and friends through their Family & Friends portal, keeping those updated about their loved one's care
CareLineLive's cloud-based Care Management System is a true one-stop solution. The system provides everything a Home Care agency needs to operate more efficiently – from managed mobile handsets, to mobile contracts, to the Management platform and the Carer Companion App. CareLineLive have listened to Home Care agencies, understood their challenges, and developed a solution that will improve their capacity and give Home Care agencies more time to care; for their business, their staff and their clients.
Josh Hough, CareLineLive CEO, commented "We are delighted to be recognised as pioneers within the Care Management System sector, helping Home Care agencies become more efficient and productive through our one stop solution. Through automating daily management tasks such as rostering and invoicing, and keeping carers better informed with our Carer Companion App, we're able to help agencies grow their business whilst providing sustainable care. The fact that our Family & Friends portal also allows families to be fully engaged with loved one's carers, we believe, sets us apart from other care management system providers. With further innovative developments planned, CareLineLive is pioneering the way technology is used today and in the future within the Domiciliary Care sector."