We've all been made aware of the challenges that the health and social care sector face with recruitment and retention of staff. The latest report from Skills for Care shows that there are 165,000 posts that remain vacant.
With this in mind, employers should carefully consider their induction process for new staff as this can pay dividends for all concerned. Showcasing that you are a caring and supportive employer right from the start of the recruitment and induction process is key to the long term engagement of your employees. Unfortunately, this is only possible if employers can retain staff for the long term, therefore consistent and positive engagement is crucial from day one.
Candidate engagement
It's not easy to keep your candidates warm whilst waiting for the recruitment process to complete, and this is important, not least because you don't want them to drop out or be recruited by another employer. Common pain points include candidates struggling to source and upload crucial documents for DBS and identification purposes. Remember that many people don't have experience of working with technology. Supporting candidates through the process and managing expectations helps to build positive working relationships. Increasing your engagement through the process demonstrates your human side and allows candidates to begin to 'buy into' the idea of your company offering a viable long term employment option. From the start you need to be appealing so how can you build on the relationships forged at the beginning of the candidate journey?
Working to nurture a sense of value and belonging
Data taken from our recent recruitment and retention research shows that once a candidate has settled into their role, retention rates can be very good. Keeping candidates engaged is a skill and small gestures can go a long way.
Our research revealed some interesting ideas around engagement and retention. These included:
Ensure that the individuals responsible for recruitment fully understand the process. This will help their confidence shine through
From the outset of the recruitment process, start to familiarise candidates with established members of the team:

Add a photo of the person dealing with their application in all communications
When confirming an interview attach a photo of the people conducting the interview

Dilute the fear of interviews:

Explain to the candidate in advance about what to expect. Some candidates may be daunted by the prospect of being interviewed and this interview with you could be their first

Regularly update candidates on how their application is progressing
Arrange an induction date; this gives a feeling of progression towards their start date
Get your trainer to engage with new staff members before the induction; this helps to keep candidates focused
Set up a WhatsApp group for each cohort of carers; this give a sense of belonging and being part of a team. Be sure to add your trainer to the group
Induction – first impressions
Not wanting to start this section on a negative BUT we do need to give a thought to the following:
I'm well aware of budget constraints and the cost of inducting new carers but some investment at the beginning will help to make people feel valued. Let's therefore assume that all providers pay carers for their induction programme. If this isn't the case, I would be concerned that as an employer you won't be getting off on the right foot.
Making a lasting impression is easy, and a quick initial win is to provide some refreshments. Apart from ensuring that your new team members are comfortable, it's a great way for people to get chatting and integrated into the group.
I have found that using a buddy system really helps to manage problems that can be heightened for lone workers. This is easy to organise and can be very effective in dealing with potential issues. Additionally, during the induction programme introduce the office team to your new carers, your field team will be interacting with them regularly and it's nice to put a face to a name.
For all staff whether they are office or field-based, providing an induction manual bespoke to the candidate takes little effort and makes a big impact. It is very reassuring to arrive on your first day with all of the information you need to get started. Conversely, there's nothing worse than arriving and feeling that you have been thrown in the deep end and are more of a hindrance than a sparkling new member of the team.
Apart from the mandatory training there are several additional modules that I have found extremely effective in engaging and reinforcing commitment to your staff and clients. You may say, 'we haven't got time to include that', but I would argue that adding the modules mentioned below to your induction programme will make all the difference.
Firstly, very few providers add a customer service module to their training, but this is crucial for your business. After all, employees are the face of any home care business and your clients are paying for a service.
Secondly, add a professional development module. Showcase health and social care as a real and viable career choice, use case studies as examples of the directions and career paths that are available. There's nothing more inspiring than using real life stories to give your company substance. Career progression is also a factor in improving retention rates.
Thirdly, some of your carers will be technophobic and completely daunted by using technology in the workplace. Save yourself from potential disruption by teaching your team about the technology that they will be using, this saves a lot of confusion later down the line.
And lastly, train some of your current staff to become Dementia Friends Ambassadors (formerly Dementia Friends Champions). In turn, they can give your team lots of information on dementia and how it affects peoples lives. This is invaluable and will help your employees in their roles.
Finally, make your induction fun, add ice breakers and interactive activities and give a real picture of how satisfying and rewarding a career in health and social care can be.
Get a copy of our new ebook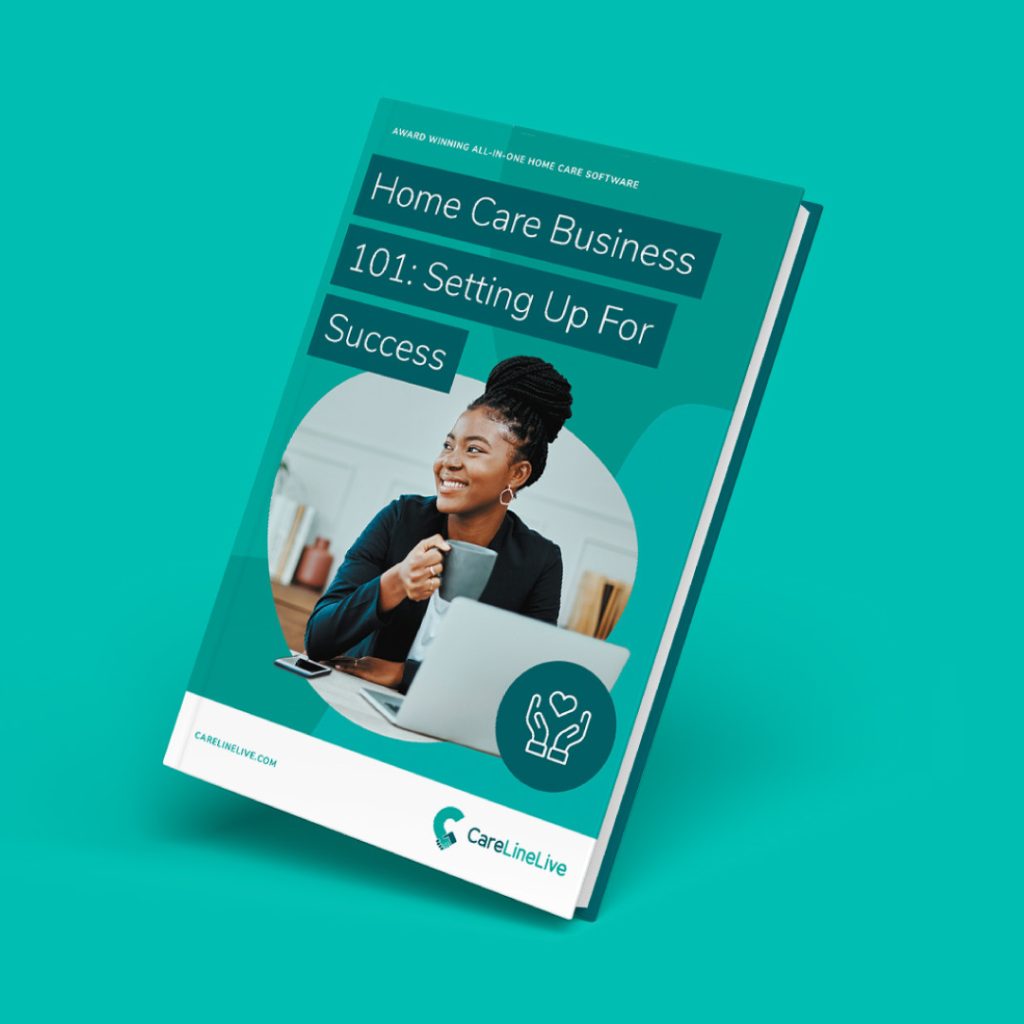 Our Homecare Champion Merina Martin (who wrote the article above) has been writing an ebook on setting up a home care agency.
The ebook will be ready in the next few weeks.
If you would like to get on the waiting list to receive the book (it's free) as soon as it is published please sign up by completing the form here.