As Customer Support Agent, Colleen provides first point of contact for our users when experiencing issues, triaging calls or taking our onboarding training. Colleen says "I reassure those of a "certain age" that may be wary of new technologies that if I, who am nearer 60 than 50 can use it then so can they!"
What did you do before joining CareLineLive?
I have worked for many years in customer facing roles, ranging from IT support, Sales & Marketing, events management.
I spent 12 years at Lodge Hill Centre, based just outside of Pulborough – an inclusive outdoor activity centre with residential facilities, arranging residential stays, day visits, activities and fund raising events for all abilities along with all the marketing. It gave me a lot of insight into those who have invisible disabilities and the struggles they and their families face.
Why did you join CareLineLive?
My last position at a fine wine investment company had become very stale and I wanted a new challenge in a new sector.
Best part of the job
The team I work with, the rapport that I have been able to establish over the past year with our service users and the ability to be able to work from home.
Worst part of the job
The coffee! And not being able to resolve a service user's issue immediately. I like to be able to resolve things there and then but if there is a bug in the system that will need to be triaged to our development team to be fixed.
What you most enjoy about working at CareLineLive?
Every day is different, the support & friendship of the whole team, the flexibility & understanding of the management when you are served a curve ball!
What is something that people in home care have to deal with that you want to help fix?
I think the main issue they have to deal with is the turnover of staff, which I believe would decrease if the carers were paid, as with all healthcare staff, the wages they deserve, sadly that would never be something I could amend. I'm too old to go into politics and become Prime Minister now! So I think that we need to show them by using CareLineLive how the work can be streamlined removing some of the stress and improving time management.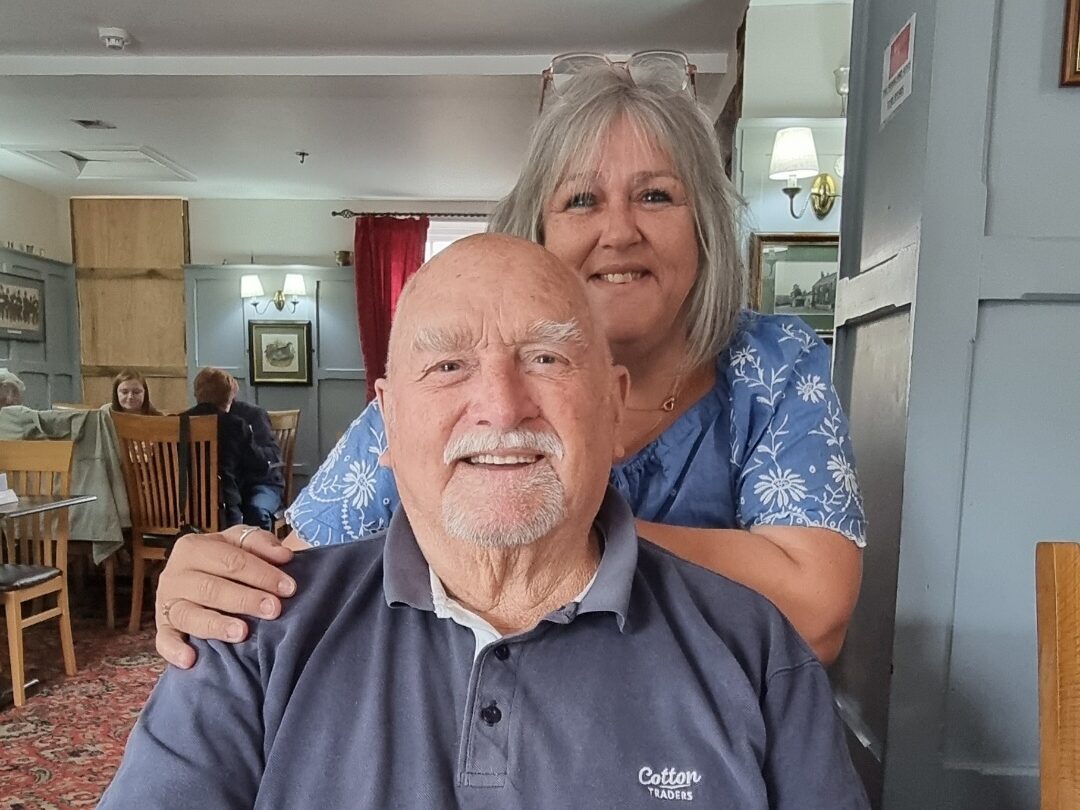 Surprising fact about you
I used to be Dawn French's body double, until she lost a lot of weight!
I have been secretary, chairman, Sunday XI manager & now treasurer of my local football club – Pulborough FC.
I'm also qualified as a NSRA instructor [National Small-bore Rifle Association].