Jamie's back! After a stint working in Spain we are delighted to welcome back developer Jamie Edwards. We asked him what his job entails and what prompted him to return to CareLineLive.
What does a Front End Developer do?
I build and maintain the CareLineLive management portal, adding features our users suggest or fixing problems they're having. As a front end developer I'm usually working on what you see, and what you interact with when you're using our platform.
It's certainly not specific to my role, but I work closely with my developer colleagues and the rest of the business to make sure what we're delivering is high quality and meets the needs of our customers.
Describe a typical day
As a team we start our days with a meeting to discuss what we're all working on, any problems to address and a casual catch up.
I will then start or continue building a new feature, fixing problems our users or colleagues may have found or planning for future work. One of the best parts of being a developer is that you never really know what you'll be fixing or making the next day, you can usually only be sure it'll be a fun and interesting problem!
Previous roles
I have worked across quite a few industries as a software developer, from property businesses to sporting authorities.
Writing good code and delivering features to customers is what I enjoy, but it's also very nice to be working for CareLineLive where our product helps those in need and solves an interesting problem.
Why did you join CareLineLive?
I first joined CareLineLive back in 2020, the team, the application and opportunity to work on a product that would help others was the reason I joined and I wasn't disappointed!
I left the business in early 2022 to spend more time abroad in Barcelona, but after moving back to London (for the time being!), I was fortunate enough to still be in touch with the team at CareLineLive.
My reasons for joining again as the same as before, but with a big emphasis on how great the team is here. I'm very happy to be back!
Best part of the job
Delivering well thought-out and helpful features to our platform.
We have a great team at CareLineLive with industry experts and a solid development team working together closely. This gives me a lot of satisfaction when we can deliver a new feature that we are sure will help our customers and their clients with their care needs and everyday work life.
Worst part of the job
At CareLineLive this happens rarely, but poorly thought-out or unclear requirements are the worst. We know you want a button, but why and what should it do!?
I'm being a little silly, but if I'm pushed this is the only bad thing I can think of.
What do you enjoy most about working at CareLineLive?
The team. Even after leaving last year, I stayed in touch with people in business and met up whenever possible. Everyone is easy to get on with, is passionate about what they're working on and are just good fun!
I mean, I'm not the only recent returner. So they're obviously doing something right!
Surprising or a fun fact about you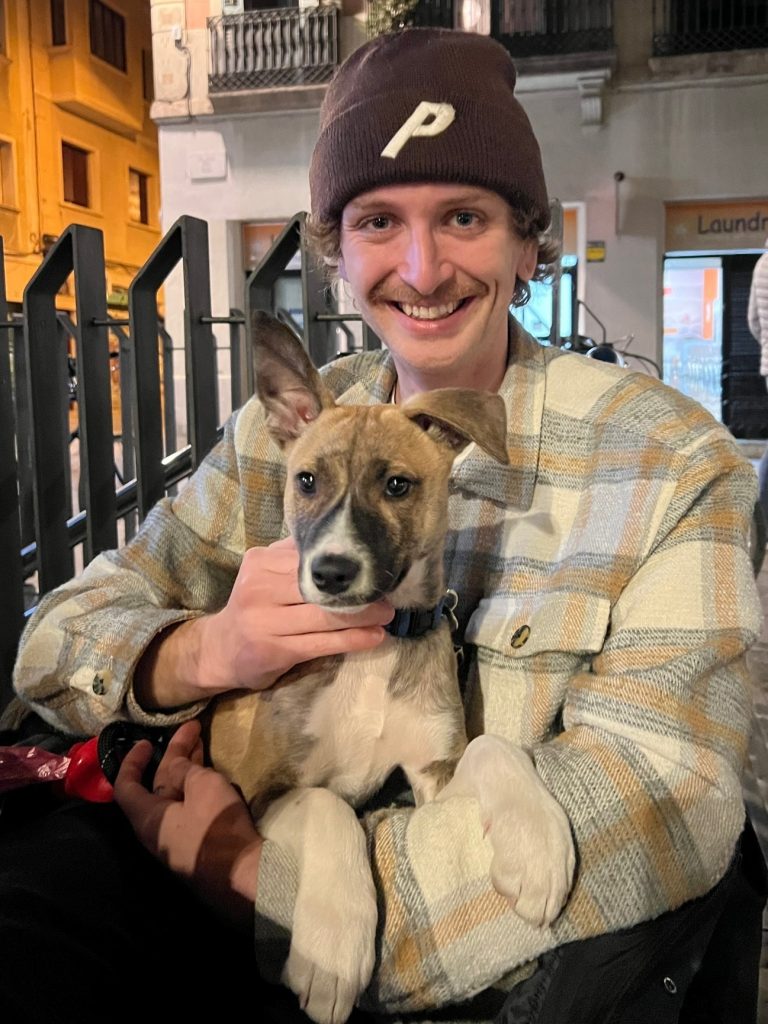 I'm a skateboarder and although I live in London I try to spend as much time as I can in Barcelona, where (as it's the centre of European skating) I have a lot of good friends and always have a good time. As I get a little older it hurts a lot more to fall, but I'm very happy with not being as good as I once was!