Rostering and care management are an essential part of any Home Care agency. That's why, ensuring that visit scheduling and being able to update clients' details easily has been at the forefront of the development of CareLineLive.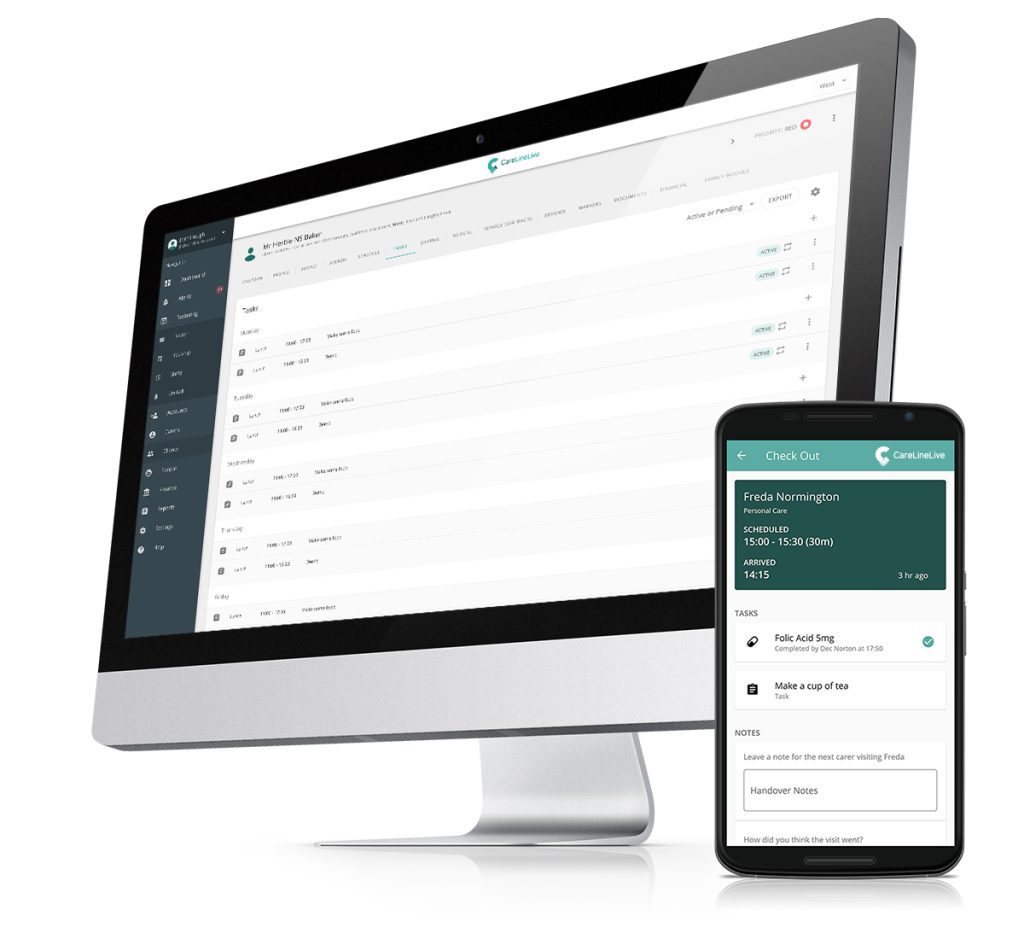 A user-friendly interface
CareLineLive's user-interface is clear, attractive, responsive and efficient. It is also easy to navigate around the management platform with all features easily accessible through the sidebar, so there is no need to switch between screens.
Enabling people-centred care
Within the management system, clients' care requirements can be effortlessly matched with carers' experience and qualifications to ensure they are being provided with the right care.
Both client and carer records can also include profile pictures so all CareLineLive users can quickly see who is caring for whom.
CareLineLive enables the recording of all the information that a care worker needs to deliver the best possible care, including contact details, eMAR & task details and any medical conditions. All information is accessed in real-time and can be easily updated, as required.
Improving efficiency
Within CareLineLive, unallocated bookings always stay at the top of the roster, so you can see in an instant what bookings need allocating. Additionally, care worker availability patterns can be uploaded onto the system so administrators and managers can always see who is available. Plus, CareLineLive will warn if there are any conflicts in carers for certain clients.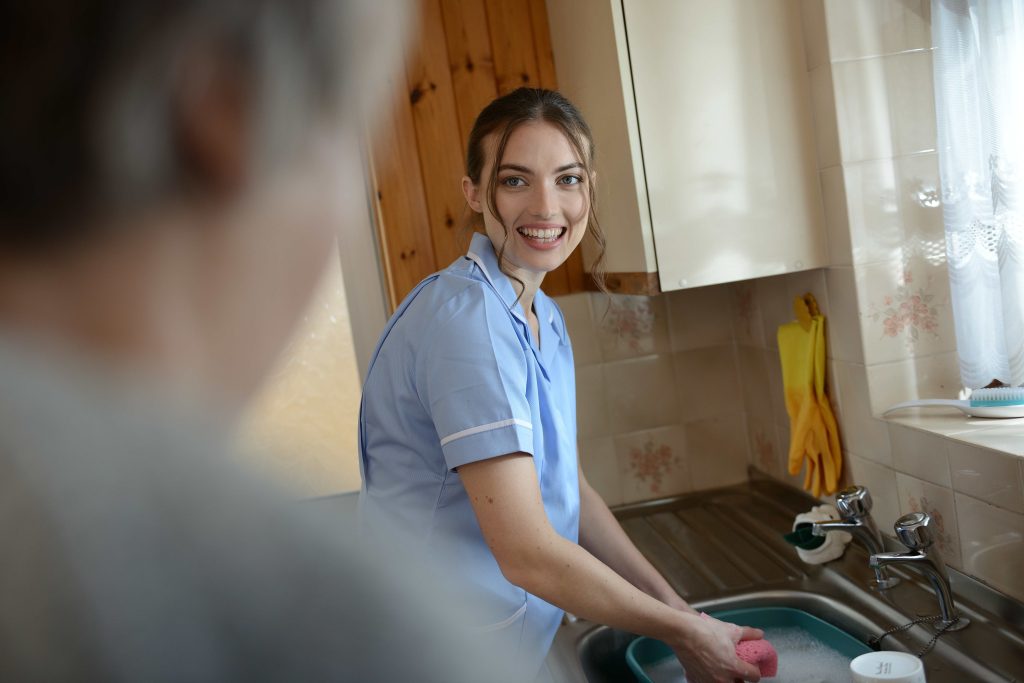 If carers call in sick, its easy and quick to reallocate a care worker and visit with just a few clicks, additionally our 'Drag and Drop' functionality allows for quick and easy roster changes.
In our home care rostering software, our latest 'Rounds' feature helps you organise your scheduled and booked visits. You can group multiple visits into a round, for example those clients that geographically live close to each other, that can be easily allocated to a carer. This allows more efficient use of a carer's time and can also help improve the continuity of care.
Plus, CareLineLive helps to automate and improve accuracy of invoicing and payroll; which can be customisable replicating a business's rules.
Providing HR Functionality
CareLineLive can also be used within a HR capacity so reports can be run to identify carer holidays, training qualifications and their expiry dates.
Moreover, if you pay carers for their travel time, this can be added into their contracts, so mileage claims are accurately recorded.
With home care rostering software and care management systems such as CareLineLive, home care agencies can work more efficiently and safe in the knowledge that their carers will have all the information they need at their fingertips to provide responsive care.