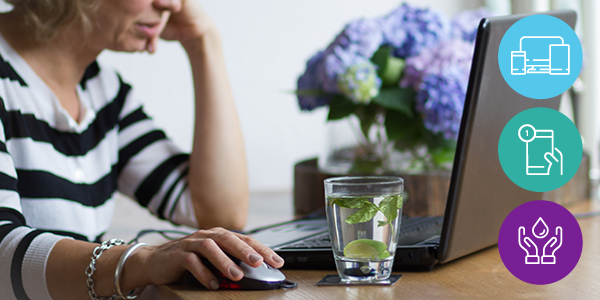 With the ongoing COVID-19 pandemic, CareLineLive are committed to helping where we can. As well as updating CareLineLive to help our customers' carers and clients stay as safe as possible, we have put together some tips and advice on remote working, if that is something your business is considering or is required to do.
Working from home or remotely
Here are some tools that we use regularly at CareLineLive to facilitate remote working that may help your business, if you don't already use them.
Slack – A company chatroom
Allows quick and easy communication with multiple people
Generous free plan – no cost to getting up & running
Can be accessed on computers & smartphones
Cloud operating systems that support Word, Excel, & shared file directories
Paid subscription service
Telephones & ensuring calls can still be answered
If your office is already using an internet phone (VOIP) system, you should be able to also take calls from a smartphone. Check with your VOIP provider on how to set this up.
Video calls/meetings to make sure you can still virtually meet with your colleagues
Daily video calls enable everyone to keep up to date with day-to-day responsibilities
Slack offers one-to-one video calls for free
Google Suite & Microsoft Office 365 offer Google Hangouts & Skype for video calls
How to encourage productive homeworking
Keep communicating – discuss goals and expectations with your team regularly
Allow employees to take equipment home such as monitors, keyboards etc
Keep to a routine – take regular, short breaks. Get up and stretch your legs, outside if possible
Set up your workspace at a desk or table – preferably away from where you spend your evening
How we can help you with remote working
CareLineLive are partners for Microsoft and Google and can help your business set up remote working. If you don't currently have a VOIP service in place, we may also be able to help you get set up with a temporary number for use outside of your office.
Boost your business's online profile

During a time where there is likely to be an increase of those searching for home care online, we can help your business with SEO (Search Engine Optimisation). We can increase awareness for your company online by optimising your website content to help your website appear higher up in the search results of Google and other search engines.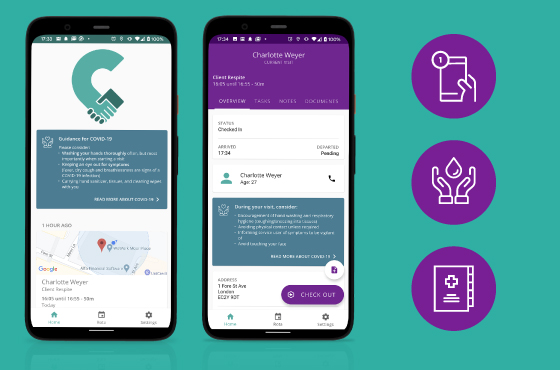 How our Carer Companion App is helping Carers to minimise the spread of infection
Our Carer Companion App has been updated to include guidance on COVID-19, e.g. what symptoms to look out for, and hygiene reminders at relevant times throughout a carer's visit
At the start of a visit – carers are reminded to wash hands, wear gloves (if required) and follow company policies
At the end of a visit – carers are prompted to wash hands and clean surfaces thoroughly
Additionally using CareLineLive, Care Managers can also prioritise clients by assigning a priority within their client profile on the Management Platform.
As phones are a high-contact item, we are encouraging carers to clean their phones regularly – watch this BBC video for guidance on how to clean phones safely.
We hope the above information has provided you with some tips and guidance on how best to work remotely. With the current ever-changing situation, we are continue to work hard to develop CareLineLive to help those using our home care software stay as safe as possible.