Dominic Hill works for MAS Technicae Group (International) Ltd part of MAS Group and the parent company of CareLineLive. MAS Group incorporates MAS Design which develops websites and MAS Networks which provides a complete suite of managed IT services including physical IT network implementations, software and hardware support for SMEs including some home care agencies.
CareLineLive customers who opt for our managed phone service (where we provide the mobile phones and tablets and a full voice, SMS and data package for carers) may well have come across Dom when they have ordered new devices or run into any issues.
What does an IT Support Technician do?
I provide IT support remotely and on-site to customers, install networks for them as well as the provision of managed devices (mobile phones and tablets) for CareLineLive customers.
When we provide managed devices for carers the idea is to fully prepare each phone so that it is ready for the user to take out of the box and use simply by logging in. When we get a new phone I upload instructions and rules for each phone to restrict problematic use and upload the CareLineLive software ready for them to use.
Once the phone is out in the field we still have ownership of the operating system which means we can virtually access data about that device for trouble shooting, adding new apps and preventing problems. We are responsible for over a thousand devices at the moment and this is growing each week.
Describe a typical day
My working day may be based at home, in our Slinfold office or out on site with a client.
The average day will include keeping an eye on the Intercom help desk for any CareLineLive tickets about managed devices or any other hardware-related problems. If there are any phones or computers that have been ordered that need configuring I will do that and get that shipped out or deliver and install it myself.
There may be emergency or pre-organised site visits. I'll be setting up a network, delivering a new computer, helping fix an internet connectivity issue or all manner of other minor or major IT issues.
What did you do before joining CareLineLive?
I worked as an assembly technician within mechanical engineering for a cutting edge medical solutions company for four years. I worked in R&D so had to do a lot of thinking on my feet – working things out, making and modifying things to enable us to test very bespoke systems.
Why did you join CareLineLive?
I Joined CareLineLive as a first step into the IT world after spending the last year earning certifications for IT and Cyber Security. This was self-funded doing online qualifications with CompTIA. The courses covered hardware and software configuration and trouble shooting, physical and virtual networking as well as all aspects of online security. I'm currently doing an exam on penetration testing (ethical hacking) which is very relevant for our CareLineLive customers who can be reassured by the very robust data security measures we employ.
After passing my first basic certification I started looking for IT jobs, a recruiter got in touch with me and told me about CareLineLive and MAS Networks and after a bit of research, I was sold! The learning opportunities and diversity of products I would be working with was perfect for someone with no experience in the sector.
Best part of the job
The feeling when you've finished a project or resolved an issue for someone and relieved that person of all the stress that computers can sometimes cause!
Worst part of the job
The worst feeling is when you can't get to the bottom of a problem.
What you most enjoy about working at CareLineLive?
What you most enjoy about working at CareLineLive
I love working with the team, everyone is lovely to be around. Being able to work from home half of the week is also a bonus!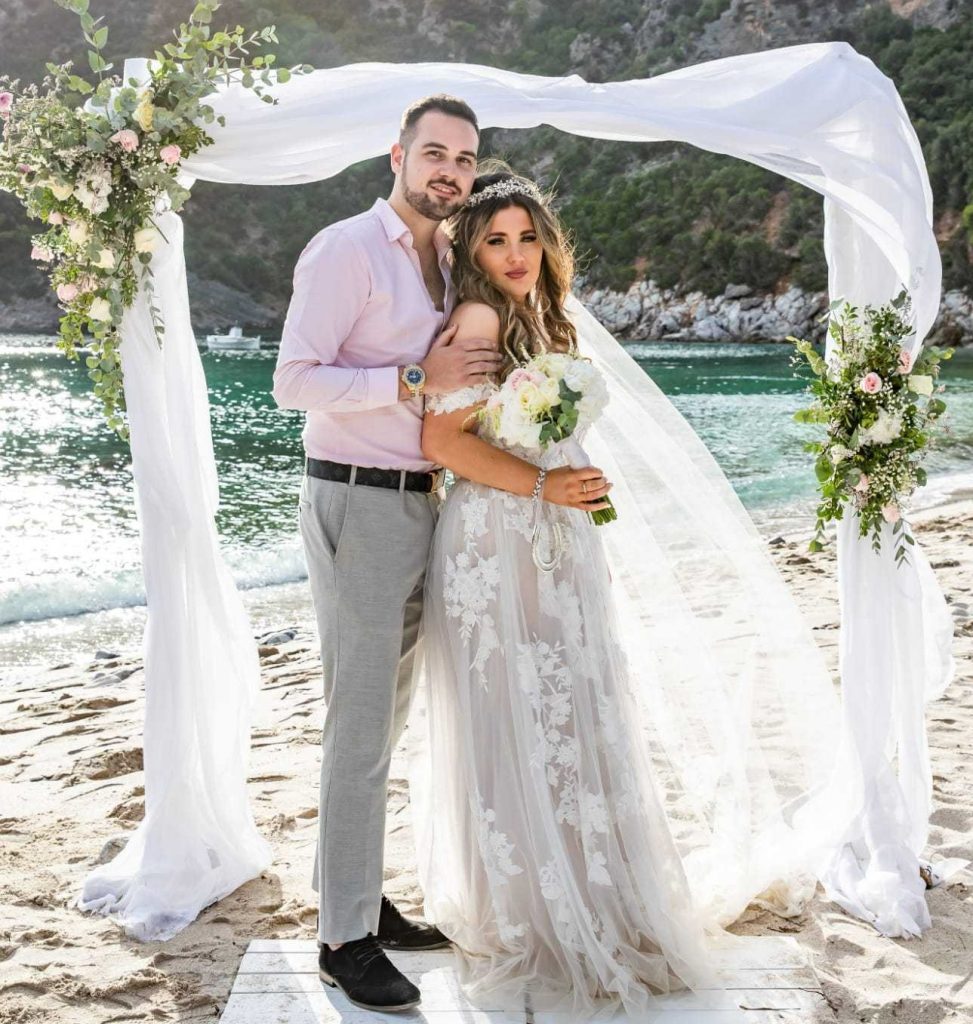 Surprising fact about you
I got married in Skopelos, Greece in September 2021.