The achievements of modern medicine has resulted in some impressive statistics – for the first time in history the over 65 year old age group are about to outnumber the under-fives age group.
With the growing elderly population, more people in their later life are choosing to stay in their own home and have at-home care to support their day-to-day living. As the older generation become more empowered with their choice of care, they are able to live surrounded by the comforts, the people they love , be independent and have flexible support as and when they need it.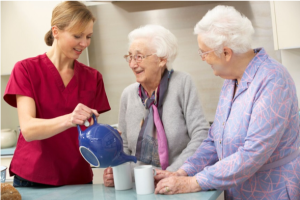 Often with no prior experience, families face a huge challenge when choosing the right care provider to meet the individual needs of their families. We have put together some simple guidelines to help you choose the right home care company (also known as domiciliary care) for your loved ones:
Understand what care your relatives want
Start by writing a list of the type of care that your relative requires. Points that should be considered are: what do they want help with e.g. washing/dressing/assistance with medication/meal preparation/hair and skincare/companionship? How often – days/time of day? What is their budget?
Do your research
Use the internet, local authority social care team, and GP to make a list of the home care providers in the local area that meet your relative's needs. Which? provide a care services directory online where you can locate your nearest care providers
Check the home care agency's credentials
Check ratings and reports for your shortlist of care providers on the Care Quality Commission's (CQC) website – the UK's regulatory body for health and social care
The CQC assess providers using the following ratings: Outstanding, Good, Requires Improvement or Inadequate.
Also ensure that you read the credentials of a home care agency on their website to check their specialisms in care, any awards they have received, and any accreditations they have. All home care agencies should be a member of United Kingdom Homecare Association – they are required to adhere to their Code of Practice to ensure high standard of care is provided.
Contacting your short list of home care agencies
Speaking directly to the care management team will give you a sense of their approach to care and professionalism. Key questions may include:
Their price list – depending on the financial circumstances of your loved one, care can sometimes be funded by local councils, GPs or Clinical Commissioning groups
How they will assess the needs of your relative and provide a care plan for your family
A copy of the agency's client contract so you can understand their roles and responsibilities
How are their staff screened e.g. DBS checks etc? What training does their staff have/undertake? Do they have insurance? What support and supervision does their staff receive?
Do they have experience in dealing with specialist care e.g. dementia?
How are carers matched to their clients and how are they introduced to their client before care commences to ensure the carer-client relationship works?
What 24/7 and emergency care support can they offer?
How do they communicate with a client's relatives?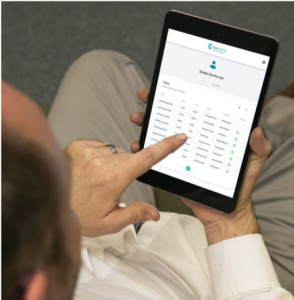 Ensuring that your chosen agency keeps you up to date with your relative's care is imperative. Home care agencies that use CareLineLive's Care Management system can offer peace of mind to relatives of a client as they can be kept up to date with instant access to their relative's visit details through CareLineLive's Family & Friends website. Some systems that home care agencies use are unable to provide this level of 2-way communication between the home care agencies and the client's relatives – a point worth considering when talking to potential care providers.
On-going quality of care checks
Lastly, to ensure that your relative receives the best care on-going, its critical to check that your chosen provider regularly monitors the quality of care it provides:
How do they check the right care is being provided early on in the relationship?
Can they work alongside health professionals?
How do they report back on any issues that arise from the client's care?
Do they perform spot checks on staff to check the care provision?
How often are care plans reviewed?
How do they measure client satisfaction?
CareLineLive's Mobile App, used by some UK home care agencies, allows carers to report back to their head office on any issues or updates instantly so any problems can be dealt with quickly and effectively.
Whilst there are a plethora of options for at-home care, following the above guidelines will provide a good starting point for choosing the right home care provider for your loved one.
Learn more about CareLineLive Management System and Family & Friends Website.