When it comes to choosing a home care management solution, there are a myriad of options available. Some rostering platforms integrate with other monitoring / care delivery software, however with CareLineLive we offer a one-stop total home care management solution.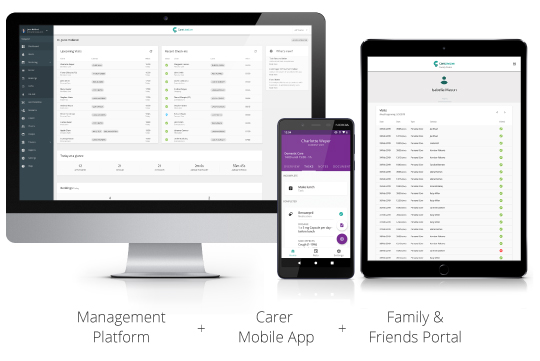 CareLineLive's system is a single cloud-based solution that can be used for rostering, call monitoring, digitisation of back end processes, such as invoicing, care planning e.g. eMAR, and family updates. As CareLineLive is cloud-based, it is quick to set up, operates in real-time and is accessible wherever there is an internet connection.
What are the benefits of a choosing a one-stop solution instead of integrating multiple suppliers?
No syncing of data/communication between multiple systems
One system to onboard therefore less disruption
No multiple software licenses
One integrated system for all users to learn & use: owners, managers & carers – saves time
Faster system, as data is stored in the same infrastructure
One entry point for all data, reducing duplication of work
No reliance on integrating systems, if they crash
Quicker development times as only one system to update
One supplier relationship to manage
CareLineLive works across three integrated systems; the Management Platform, the Carer Companion App and the Family & Friends Portal.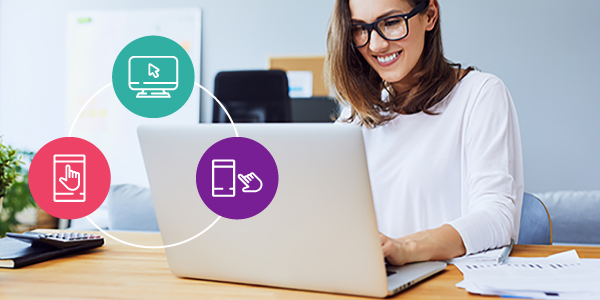 Flexibility is key
We understand that all home care agencies have different requirements from a home care management system. That's why CareLineLive can be used flexibly, for example as a rostering and care management platform or as a one-stop solution with our Carer Companion App and Family & Friends Portal. Not only that we can provide managed handsets that are fully encrypted with an all-inclusive mobile network plan. However, the Carer Companion app can also be downloaded onto any iPhone or Android phone, if this option is preferable.
As evident, the benefits of a one-stop solution are numerous. With CareLineLive's total care management system, home care agencies can complete the circle of care, become more efficient and carers can have more time to care.